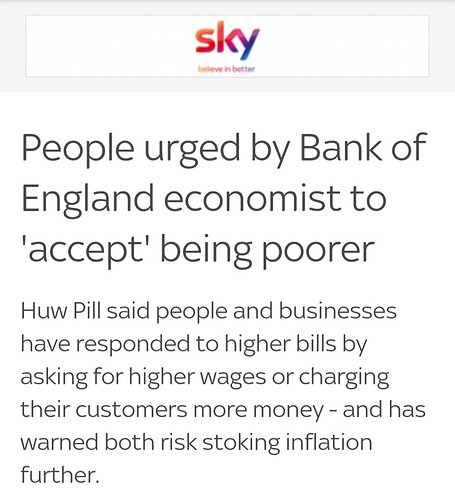 At first I thought I thought this was a joke, Huw Pill, really!
Certainly the right named person to tell the UK that they need to get used to being poorer. Funny how the chap blames everything but Brexit.
Perhaps what hasn't helped is the 10% rise us poor pensioners get this month?