That's in the same vein as how do you find something you have misplaced?
Order a new one!
Thierry Poncelet (https://www.thierryponcelet.com) does that sort of thing a whole lot better:-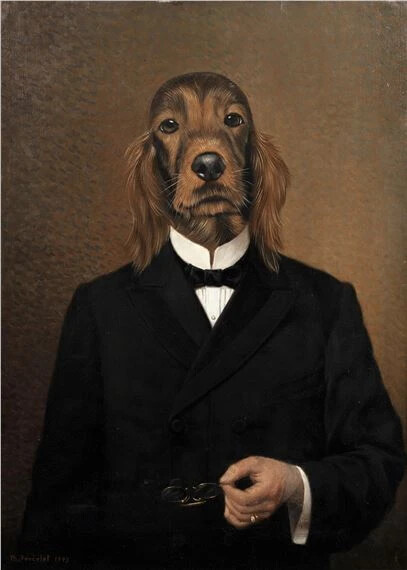 A Gentleman Setter, 1993.
It's a different style of painting, but not really funny in the same way.
Poincelet finds old portrait paintings and replaces the sitters' heads with those of a dog
Kitsch art!

Hang on, I think I have some tissues here.