I will start it off with this one!

Wow Nicola, brill pic! I never have had a fig tree in my garden, bet they taste really yummy!
Gorgeous butterfly pics. Here is my contribution away from the butterfly theme to fruits of the land…
Photo 1.We have a lot of these beetles especially on brassicas which seems to affect them. We call the push-me-pull-you as they are normally joined tail ti tail at this time of year.
Photo2. Hydrangeas are good this year though I don't like them.
Well I was wondering that, all the other plants seem to have survived! It must have been very severe as well, as a good half of my pots have cracked in the frost, must be a good 20 of them and some of them quite expensive! Oh well must remember this winter just in case, but seems to be the latter when its the coldest doesn't it, like feb/march time.
Has it been killed by frost? I know lots of plants have gone this year due to frost in this area (44 Loire Atlantique) as it extremly cold.
I have some pale pink ones too which are very delicate but they weren't looking too good when I took these photos. I like both colours but I think the red is my favourite. The blooms are so showy. I planted them a few years ago as little godets and it took a couple of years for them to establish. Now they are big clumps that come up year after year. They are on the edge of a pond with some red/yellow red-hot pokers so really frame it when they are all in bloom. K x
That is gorgeous as well!, you know my clematis montana is the common purple one, and has been such a beautiful show every year (not as big as yours though) for 9 years but now this year it's died - I am at a loss to know why, any ideas?
Karen they are really lovely, I am so kicking myself for not sowing some Poppies this year! I think they are nicer then the pastel coloured ones do you! I have always wanted to sit in a poppy field and sketch them, but I can't draw or paint help!
Gosh what an absolutely beautiful pic!
here is my white clematis montana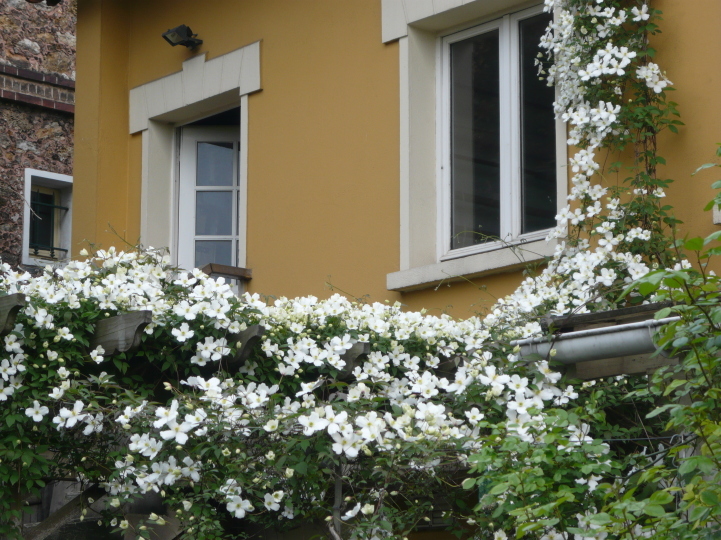 Jill - I promised to take some photos of the poppies and have now uploaded some to my photos. There not as good as they were as they took a battering from the rain but I still enjoy looking at them. Here's one of the photos…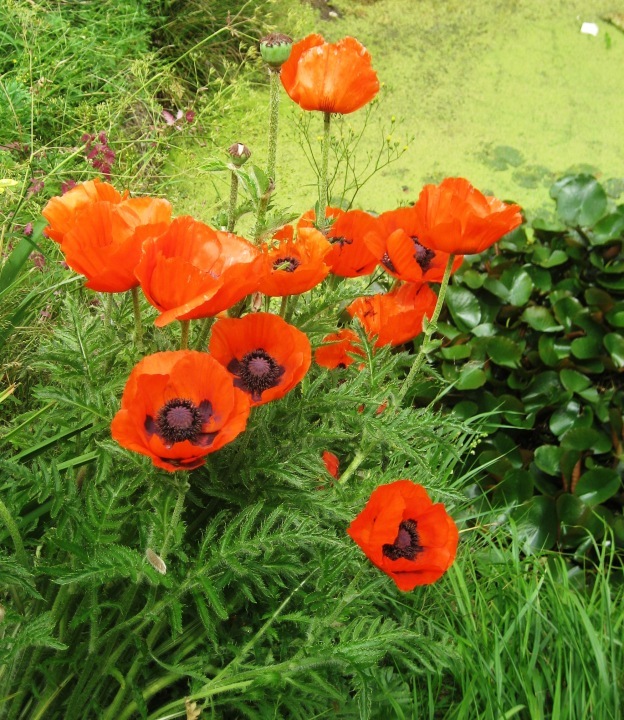 No that was from last year! Is that better (I'm still learning)!