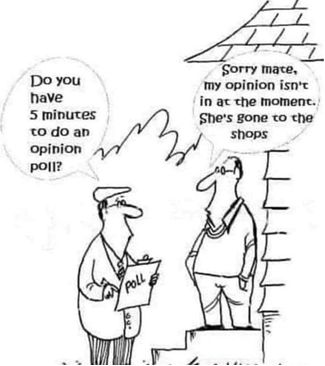 SWMBO - not that I use that.

My English grandmother once described her husband as the head of the house, but she was the 'neck' that turned it.
<< Désolé monsieur, madame parle français, mais elle fait les courses et je ne connais que cette phrase française. >>
Would work on the phone too!
I am reminded of the wife who, turning to her husband said "when I want your opinion I will give it to you".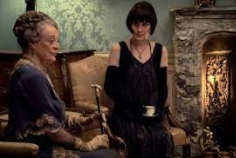 Lady Mary : "I was only going to say Sybil that is entitled to her opinions."
Countess Violet : "No, she isn't, until she is married. And then her husband will tell her what her opinions are."
Cockney rhyming slang. "The Trouble".
Trouble and Strife = Wife
She who must be obeyed falls to mind
Already posted above - but tactfully!

OK. I dont like abbreviation's generally. I say it as it is meant (loveingly) then there is no pondering or misunderstanding.
One of my favourites is "The Font"
I usually mis-quote the rest of that expression: The font of all wisdom - the suppository of all knowledge.
Well I am the boss in our house and have the OHs' permission to say so.