It will be in a local arrête, so ask Marie.
Not really I think I heard it on France 24, but not where the restrictions are in place.
plancha especially for peppers and onions

A charcoal BBQ like a weber is the best in my opinion for doing a roast leg of lamb, ribs etc. However for a quick BBQ for you and the missus it it s bit of hassle and too big for a couple of sausages. I have resorted to an electric BBQ which you can put on the table and you can relax whilst you cook. The electric BBQ instructions say the pan needs/must to be filled with water, but rather fill it with gravel or volcanic rocks and it then cooks properly. Having water in the tray is an absolute waste of time.
For pizzas I recently bought an Ariete 909 electric pizza oven and it is absolutely fantastic. 15 min warm up and then each pizza takes 3-4min. Brilliant results. Base is crispy as in wood fired oven. Have also been making naans and pita breads. Cannot recommend it enough. 5000+ 4.5star reviews on Amazon (mostly from Italians) cannot be wrong
https://www.amazon.fr/ARIETE-2952-Appareil-Popcorn-1100W/dp/B0716ZNRR8
Price varies from 40 euros - 110 euros depending on the day you look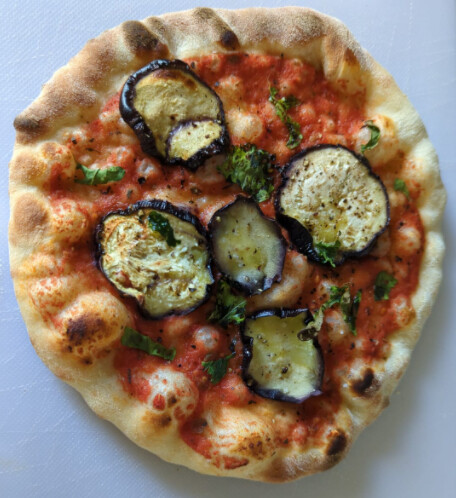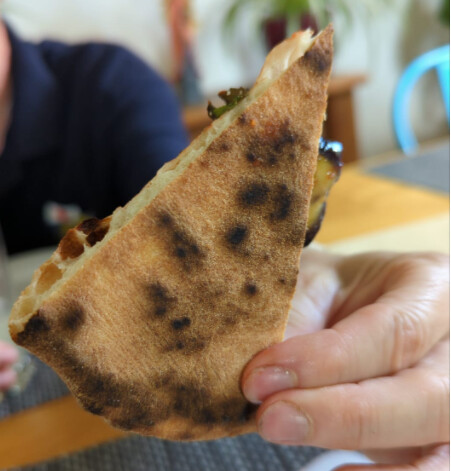 No Peter, though I like yours. Mine is the one with the ball actually going over the bar. It's like this one but this isn't my actual one, it's in Dublin so I can't post a snap of it. I'm not sure mine has all the writing on the bottom, i'll have a look when next back. I got it in a shop in the Randburg waterfront that had over purchased and had them on sale. Nearly thirty years ago, who would have thought it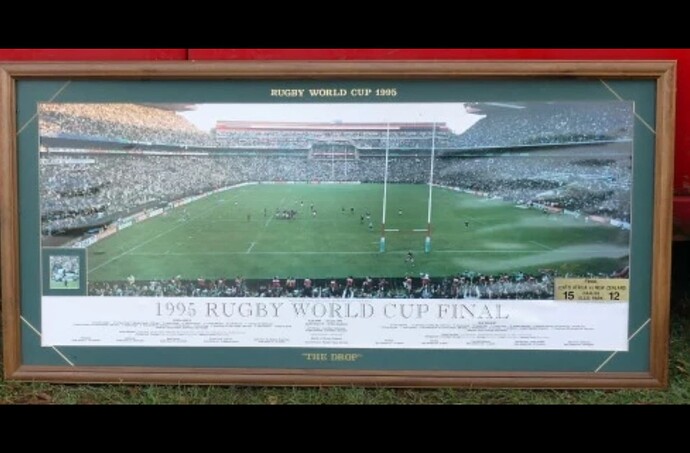 Mine is an old style composite photograph (before Photoshop) with all the memorable events of the day, obviously the 747 flew over at the beginning of the match and the picture is of the drop goal. Yes, a long time ago, but it hangs above my desk in the study.
The only bans I have seen are for BBQ's in public places. There are no bans for their use on private property. Why not ban cigarettes too?
A kettle bbq is no more dangerous than a gas one
I did find this
En période de sécheresse, il est toutefois possible que votre commune limite son usage en imposant des jours spécifiques. Dans des régions comme le sud de la France, certains départements peuvent également interdire le barbecue à charbon ou à bois à moins de 200 m d'un espace vert.
Le but ? Limiter les risques d'incendie. Pour en savoir plus sur la réglementation locale de votre lieu d'habitation, rendez-vous dans votre mairie.
I see there are a few different Ariete models, why did you go for the 909?
It think the colour changes with the number, and the red or 909 is the cheapest. I chose Ariete model as opposed to all the others since it had the most reviews. I think there is also a 919 which has a different shape, viewing window and is cheaper , but I cannot recommend it since I haven't used it. But, the height inside the dome is important since if the dough puffs up significantly when doing pitas or naan, it touches the element and burns. So I would avoid the flatter models. There are makes with 2 steel paddles as opposed to the wooden paddles. That would be better since the wood warps with moisture so you need to keep them undersomething heavy.
Here is video. At around 3 min you see the novel paddles which make placing the pizza in the oven extremely easy.
We have taken a different route for Pizza - we purchased a pizza oven kit for the BBQ - works well and the flavour if we use oak slices for the fire (we burn logs so i just chop a few up into bits) is pretty amazing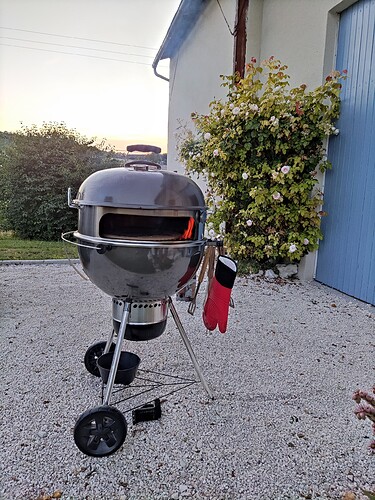 Nice! I wondered how well that works. Looking at similar for mine. Did you need it, could you have just put the pizza on a pizza stone and used the dome top?
We put a pizza stone in our Weber. Works just fine.
Thats what I wondered and look forward to testing

As Jane has said, you could just use a pizza stone in the weber. The advantage of the kit is it keeps the heat in and you can see when/if the pizza needs turning or is ready… It was cheaper (and a more practical solution) to an Ooni oven we looked at.
I considered the ooni too, however the electric one beats it in my opinion since
a) when it is raining and cold i.e. winter , who wants to be standing outdoors making a fire, and trying to get the temperature just right
b) the electric one takes 15mins to warm up. You choose the heat setting from 1-5. Light goes off when it is ready for you to put pizza in. No infra-red thermometers required.
c) you can use it in your kitchen, outdoor kitchen or patio.
d) the element is only 1.2kW, so it isn't a big electricty consumer
e) It is about 1/4 the price of the ooni
My mate has a proper outdoor wood burning stove. It only get fired up for parties since it is too much effort to light a fire, gently warm the oven up over 3 hrs so it doesn't crack, cook 2 pizzas and then clean up afterwards. They resort to cooking their everyday pizzas in an oven. And even with the wood burning oven, you can only cook one pizza at a time.
Which is why the pizza stone from our wood burning pizza oven has moved into the Weber


Thanks for that Peter, Mr. Bezos has one winging it's way to us as I type.
Any suggestions on how to get that lovely dough?
Yes John you have to work hard, employ lots of people on zero hours contracts and pay minimal taxes…oh you meant the pizza not Mr Bezos