I am a fan of high mileage cars, at least for my daily driver, as they have generally proved their reliability & are usually considerably cheaper to buy as many people still think the materials used are the same as those in the 50s & 60s. Rarely do you come across modern cars with actual engine wear unless previous owners have skimped on maintainence.
My last two cars cost me very little to buy & run, my Volvo had 530,000 kms before being scrapped (it needed 2 tyres, front brakes & some ball joints for the CT) as I already had another big car. It was replaced with a Peugeot 307SW ex taxi which has given me almost 3 years of trouble free motoring & the last CT just had an advisory about tyres. It has now exceeded 400,000kms.
But now it is dead…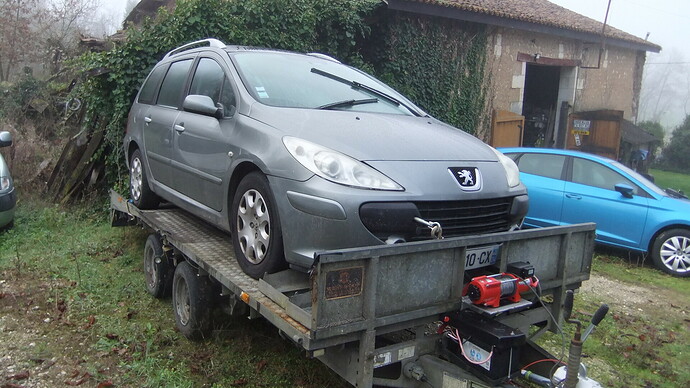 I had lent it to a friend for a day & received a call to say that it had broken down & that the warning lights (all of them) had flashed on & the starter motor was cranking, then black smoke had poured out from under the bonnet. My friend quickly stopped, popped the bonnet (always make sure you know how to do this) & disconnected the battery. Fortunately Peugeot use a quick release terminal on the live so no tools required.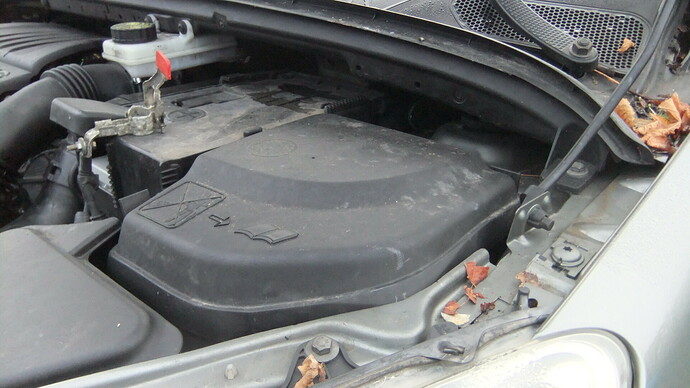 This might not always be an option so if in doubt leave the car, replacements are available.
Fortunately the smoke stopped & a later examination revealed the problem.
A major short circuit in the engine bay fuse box had caused a small fire which burned through much of the major wiring loom feeding the car's various computers & damaged the multi pin plugs.
So why did this happen?
Mice.
The little B*****s made a nest under the cover of the engine bay fuse box & their family lifestyle caused the short.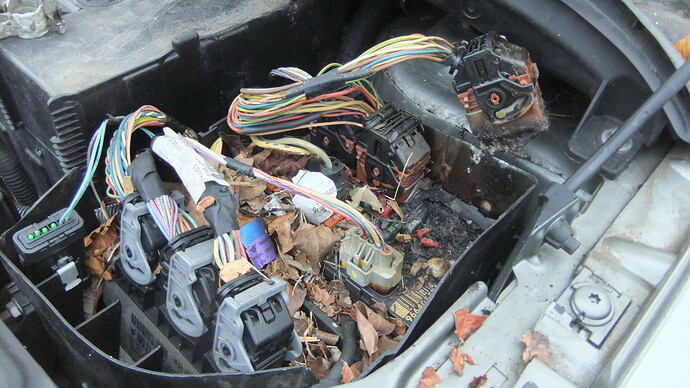 It is not really economical to repair so the car will now go on to an honourable retirement having not let me down.
This could happen to the newest of cars too so what can you do? I have found a special spray that is said to deter mice from eating the insulation. Apparently the plastic contains corn starch which mice like.
I have ordered a few cans of this - https://www-amazon-fr.translate.goog/K2-Spray-Protection-anti-martres-martres-fouines/dp/B01FT6KDZG?_x_tr_sl=fr&_x_tr_tl=en&_x_tr_hl=en&_x_tr_pto=sc