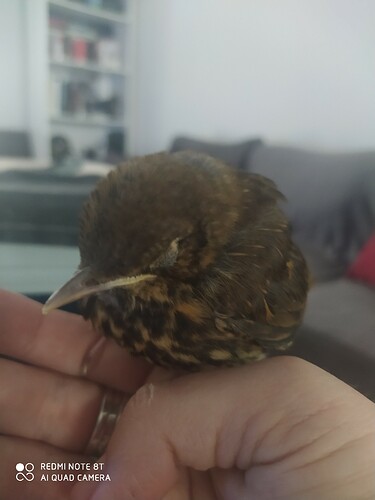 Is anyone able to tell me if this little one is a young adult or not?
I picked him up from the middle of the road as I was driving home. It appears he'd been caught by a car but doesn't appear to have any serious injuries.
He couldn't stand up when I first picked him up but he's doing better now. He's chirping and he had a poo on my hand when I took the picture


I've put some water and grain in my modified cat basket.
My plan was to see if he was ok in the morning and release him back where I found him, although not on the main road. I was worried it might be an adult with chicks but if I'd left him/her there she definitely wouldn't have made it.
Any ideas anyone?