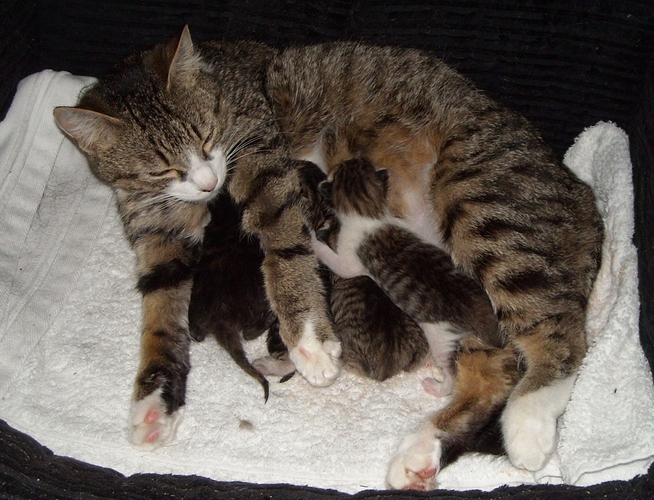 An extraordinary thing happened this morning – one of the 2 pregnant female sisters, abandoned when their owner moved house and saved by a neighbour! Started to give birth – 3 babies so far! These amazing creatures are already sharing the care! They are both cleaning and licking the kittens, both eating the placentas, and both being very protective!
These girls arrived too late to sterilise as it would have placed them at risk.
They will all be ready for adoption in 8 weeks time, all neutered, vaccinated and microchipped - watch this space for news!
Here is sis getting in on the act!