Heres a thread for all your car/ motor photos - lets keep these pictures coming

More from Escourbes event
A few shots from Lescourbes annual event.
Is that a red car

and arent those clouds lol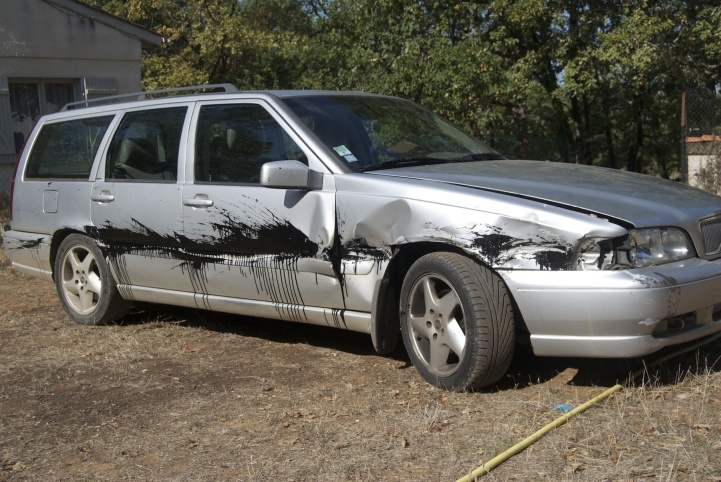 There they were taring the road, they waved me past, but I did not see the bar sticking out of the side of the lory (too much steam), nasty sound, and look what happened. They were very nice and offered to do the other side of the car so I could have two go faster stripes. Only in France!
It's a Morgan 3 wheeler exhibited as it was the anniversary of the company. Car illustrations at www.ignitionart.eu with book design as well.
OK I know she's not French reg (yet) but working on that one (which is hard with an older car!) but after buying her in the UK and spending 17 hours driving her back from the UK (+ 11 hours on the ferry) plus the hours this end before flying over to the UK to get her I thought she was worth a pic. Love my little Lola, drive her every day and is great fun. She's not practical, very hard on the bumps ad does not like it every time it rains but and yes for all those who know minis, she didn't break down once on the long, lonely drive down here (Herault) but I have already broken down twice since the journey! Thought she fitted the group well. Some things from the UK I just couldn't give up

Well it is green… will ask him to post!
Now I could reply to that but it would be sooo crude - I couldn't possibly lower the tone…
CATHARINE - thats twice youve made me spit my wine out lol - what with phallic symbols and golden poles think i might just need to lie down for a little while

And triple points for phallic shaped clouds…
Now you would have had extra points if youd have managed to get clouds in the pictures too

Sorry to confuse you Graham - this is for photos of cars - its just to try and make the group a little more stream lined <3
James had one like that but he painted it green…
Oh love it - my first ever boyfriend had a vauxhall corsa from the same era and I thought it was the epitome of…well something!
Wow - that's beautiful - what is it? I need some intel about classic cars for a book I'm writing so I know where to come

And top marks for the golden pole as well…