Every month we set a challenge with the aim of improving cat welfare.
February's challenge - We really need to educate the need for sterilisation and identification!!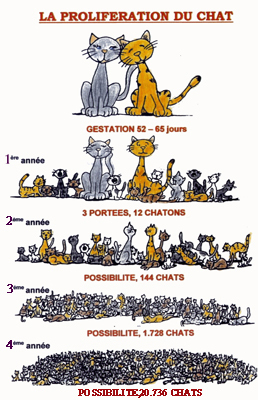 The month of February is "Sterilisation Awareness Month" and World Sterilisation Day is the last Tuesday of February. Each February, animal organisations from around the world participate in World Sterilisation Day, shining a spotlight on sterilisation as a proven means of saving animals' lives.

With this in mind Chats du Quercy want to remind you of how we can help:

-We may be able to help with reduced rate sterilisation
-Pointing you in the right direction of organisations that can, and
-Advising on putting in place community sterilisation programmes,
-Providing literature to help convince communes and show the right way forwards for cat welfare!