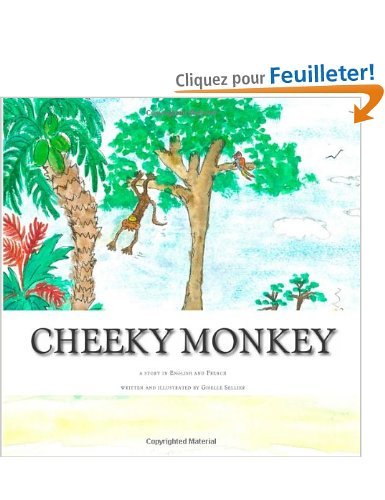 Available on Amazon.fr and Amazon.uk.
A simple and joyful tale about a monkey who likes to spend his day playing with his best friend little ladybird and his brothers and sisters. It is in English and French and features a useful word reference at the back.
Used for CP, CE1, CE2, CM1 and CM2 at school and one to one classes at home.
Parents have found it useful to encourage their children to start to read and speak either language....