What's going on in your region or anyone else's for that matter? Post it all in the comments!
Thanks
James
http://bazar-international.lu/
Home

Save the Date!

30 Nov 13 : 11h00 – 19h00 01 Dec 13 : 10h00 – 18h00

---

The 52nd Bazar International de Luxembourg

Remember last year's Bazaar? If you need a reminder check out the video and photos below. A fun time was had by all!

Thank you for spending all your hard-earned money, of which all was forwarded towards the 98 charities that were selected last year. This year we will be supporting 95 charities.

International Bazaar in Luxembourg 2012 from Artur Leonardo Kurkowiak on Vimeo.

---

---

HOW TO GET TO US

Parking can be challenging at LuxExpo so we recommend you take the bus! Line 1 of the Luxembourg City buses will be running a special service for the Bazaar Weekend.

Saturday, Nov. 30th:

- departure from P+R Bouillon - 10h04 until 18h44 every 10 minutes, normal circuit
- departure from Parking Foire LUXEXPO - 11h02 until 19h34 - every 10 minutes, normal circuit

Sunday, Dec. 1st:

- departure from P+R Bouillon - 09h22 until 18h02 - every 10 minutes, normal circuit
- departure from Parking LUXEXPO - 10h03 until 18h33 - every 10 minutes, normal circuit

And remember, parking at the P+R Bouillon is free!

---

Copyright © 2013 Bazar International de Luxembourg - All Rights Reserved Powered by WordPress & Atahualpa



However, I think it will be a bit far for most of the people on this site.
Sare 64 Sunday 8th December
Xmas market organized by Idoki farmers and producers cooperative.
In the Salle Polyvalente from 10 to 4
Also
Ispoure on 15th
St Palais on 21st
Ordinarp on 22nd
From January 3rd an evening farmers market will be held in Biarritz - Iraty on the first Friday of the month from 4pm to 9pm.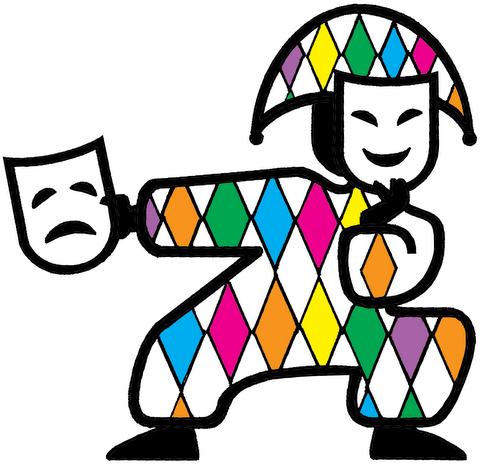 La Troupe Arlequin in an Anglo-French drama group based in Central Brittany:
La Troupe Arlequin
Christmas Show
A fun event for all the family with carols, drama and comedy!
Friday 13 December 2013 (performance starts 7.30pm)
& Saturday 14 December 2013 (performance starts at 2.30pm)
At College Notre Dame, Gouarec
Doors open half an hour before. Bar and mince pies!
Tickets: in advance from AIKB, adults 5€, children 3€
on the day, adults 6€, children 4€.
Tickets available through AIKB (Gouarec and Ploerdut offices) or phone me (Wendy) on 02 56 09 20 01 for more information!
SORRY I did not write that the Cabri is in DURAS, Lot et Garonne 47120
Royal British Legion BOOK SALE in aid of the Poppy Appeal. Le Cabri Restaurant Sunday 1st December 10.30 to 12.30 If you would like to stay for Lunch please ring 05 53 83 81 03 to book otherwise you will not get a table at this very popular restaurant. Thinking about next year!!! How about becoming a Poppy appeal volunteer for the poppy appeal if you do not already have a Poppy Seller in your area. It only takes a little time to visit your local markets (and the Bars where you will find the British!!) Contact Brenda Vocking on vockings@btinternet.com if you can help. We already have over 150 collectors, but with such a vast area to cover we always need more.
Winter Market in Montlaur in the Corbières • 30 November 2013
• Are you getting ready for the festive season?
Then you should come to the Foyer of Montlaur (11220) between 4pm and 8pm.
You will find there original items to complete your Christmas gifts list!
Sculptures, hand-crafted jewellery, (second-hand books in English too!), etc.
Our best local produce: honey, cheese, olives, jam, beers and of course, our best wines.
• Do you want to extend the day with a nibble and music?
From 7:30pm, "L'Abribus" will offer you local produce plates (€5), as well as soups and cakes.
And then, you can attend FREE OF CHARGE the concert of PHILIPPE MUNCK www.philippe-munck.fr
----------------------------------------
• Do you only want to have a good night out?
Then we'll see you at the concert which starts at 9pm (doors open from 8:30pm).
Entrance for the concert only: €8 (Members: €5).
SFN Secret Santa 2013 - Worldwide!!!
Had our first foire last weekend, very successful, and off to Caunes Minervois(11) tomorrow, just outside Carcassonne,for Marché de Noël in the cloisters of the 10th century Abbey. OH Jenni is a professional artiste peintre and sells tableaux, prints and greeting/christmas cards all 'fait à la main' as well as Christmas gift tags and xmas tree decorations all based on her original paintings - been doing it for 14yrs now both in UK and last 10yrs in France! Anyone in the area(11, 66 & 34) do come along and see us.
If you cant make Caunes we shall also be at Marchés de Noël at
Pepieux 23rd Nov Salle Polyvalente
St Chinian 1st Dec Abbey and Cloisters
Capestang 8th Dec Salle Polyvalente
Montreal 15th Dec Salle Polyvalente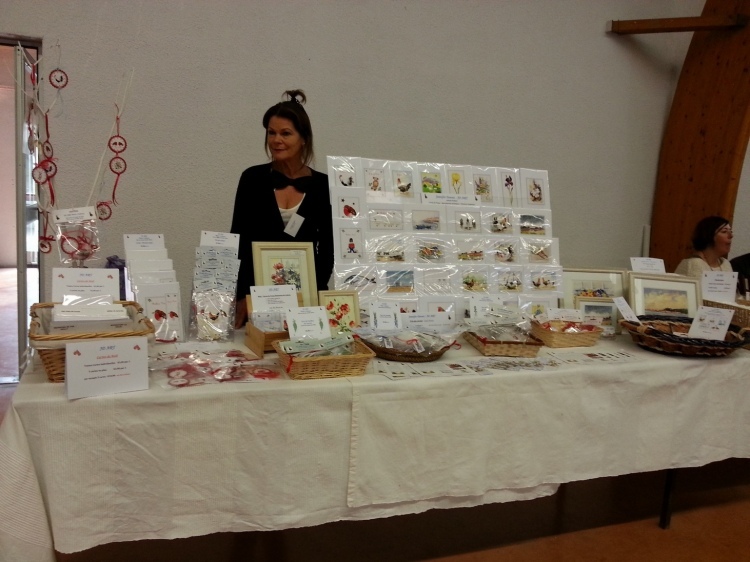 We look forward to meeting Survive France readers
Where to start;
Sunday 17th Nov St Sylvestre sur Lot (47) marche de couture
23rd & 24th Nov Marché de Noël Barbotan les Thermes (32)
24th Nov marché de Noel Cologne(32)
22th to 25th Novembre expo Vente Noël Vianne (47)
29, 30 Nov & 1st Dec salon de Noel Pau(64) I have a tombola for 3 pairs of tickets giving you free entry this salon by liking my facebook page Les Vêtements de Claire
4&5th december expo artisanale de Noel in the Admin building University Paul abatier Toulouse(31) Entrance is open to all not just students and staff.
8th December Fources (32) marché de Noel
8th December Layrac (47) Marché de Noel
11th to 23rd December Expo Vente artisanale Saint Gaudens (31)
14th December Marche de Noel Evening market Auvillar (82)
14th December Marché de Noel Serres Castet (64)
15th December Marché de Noel Carbonne (31)
15th December Marché de Noel Marciac (32)
20th to 22nd december Expo Artisanale Maison de Gascogne Auch (32)
21st to 23rd Marché de Noel Mirande (32) This is on for longer but those are the days I will be present I believe it runs from the 22nd to the 31st
After that I will collapse in a heap!!!
Here's a chance to visit a beautiful, historic abbey while you do your holiday shopping. Please come to the Abbaye de Valmagne (near Pézenas 34) this Tuesday, November 19.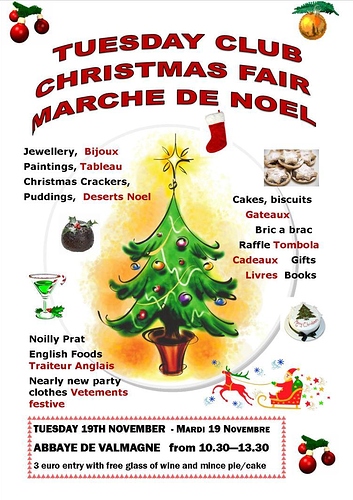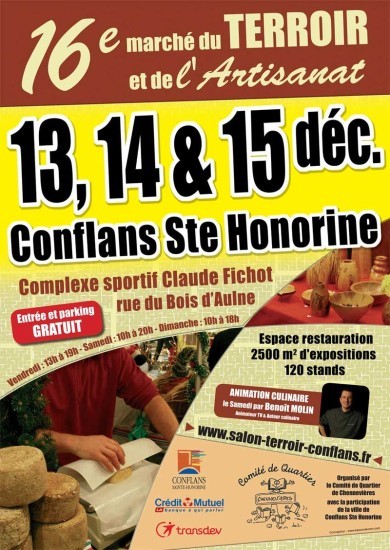 Hi All, So British! will be at the above event for the whole weekend with our selection of Brtitish food, ales, gifts, decorative items and traditional Christmas produce.
A bit further out in the régions and for those of you closer to Normandy, we will be at the Christmas market at Trie-Chateau, near Gisors (60590) on Saturday 7th December.
Stock up on mince pies, pudding, cake and crackers for your Christmas table!
Sam and Danielle at So British!
This weekend in ST AUVENT Dept 87
Marche de Noel. Our scouting group the Royal Rangers is putting on a market where kids from 5-16 can come and make gifts. Most are from recycled materials
Christmas story and snack is offered. Free entry. Saturday 14 Dec from 2-5 pm. Eglise Apostolique de Montreuil 15 rue Girard 93100 Montreuil. Metro Croix de Chavaux.