This 300 x 250 ad slot appears beneath the content of every blog or discussion post like this ad for children's clothing company Zulily;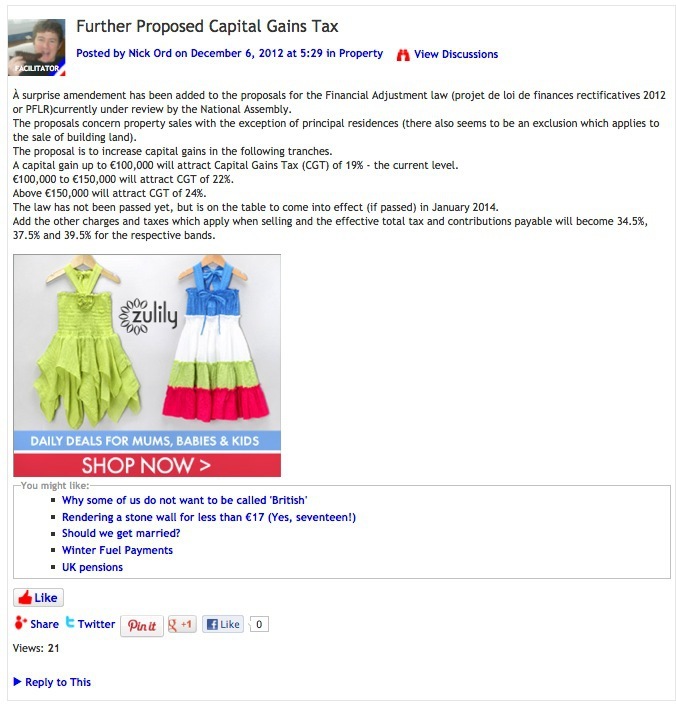 There are number of advertisers in this space which is why you don't always see the same advert there all the time. We charge each time your ad is seen. The way this is calculated is by the industry standard method known as CPM.
More on that here if you're interested.
For this ad slot you name your price and I will deliver your ad based upon the cost per impression model.
The price is €2.00 CPM. So if you want to spend €30 (minimum booking) per month your ad will be shown 15,000 times during that period.
For further details or to book drop me a line at james@kingswharf.net
As always we can provide a design service for your banner if required at very reasonable rates.
Thanks!
James