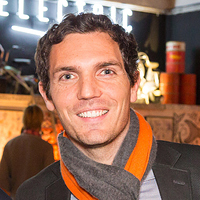 If you are running any kind of business in France, then you need to make sure that you have the
appropriate cover for your needs. The good news is that (for once!) France is pretty flexible on
this issue and in many cases, it is not compulsory to have public liability insurance.
However, it is very useful to cover you and your business in terms of things such as legal assistance and
lawyers fees as well as providing you with cover should a claim be made against you.
It is also important to note that if you are working with people in a face to face situation (activity
holidays, horse riding, gites, B&B and so forth) then you will probably need to be insured at the
very least for corporal or bodily damage, should an accident happen, even if it is just a case of
someone tripping over a step.
If you are a consultant or providing services such as translation, web design,
marketing and so forth, it is probably not mandatory although it is a fairly low cost policy so it is
probably worth taking out an insurance policy as it's generally better to be safe than sorry.
The building trade and indeed, any kind of activity that involves invoicing customers for work
done on a property (even if it is merely painting) is most definitely NOT exempt from this
requirement. And, if you get caught working without insurance you could be looking at a very
hefty 75K fine. Ouch. Insurance was made compulsory even for Micro-Entrepreneurs in June
2014 but because it is a relatively recent law, you will often come across builders stating that it's
not mandatory in their case or it's no big deal. However the reality is that if you undergo any
kind of check and are found to be working without cover, you will be in big trouble.
Unfortunately this type of insurance cover is expensive and complex to set up but if you are in
the building / handyman trade, you are required to have it so your best bet is to consult a
specialist broker who will get you the best deal and make the process as painless as possible. Fortunately Survive France's resident broker Fabien Pelissier is on hand to make the process as painless as possible.