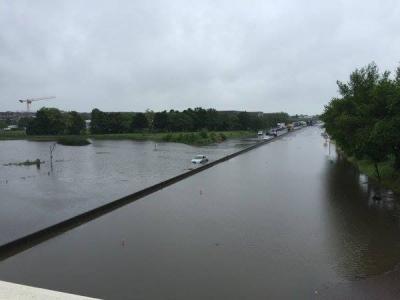 Having seen photos of the flooded A10 ( near Orleans), I'm utterly shocked at the extend of the rainfall in the last few days. I thought we'd had it bad 'down south' here in Les Landes but clearly, it's been worse elsewhere.
I'm going away for a few days and have left the horse outisde. I'm now worrying that he needs armbands and a rubber ring...
Is it ever going to stop?! How is the weather where you are? Have you been affected by flooding?