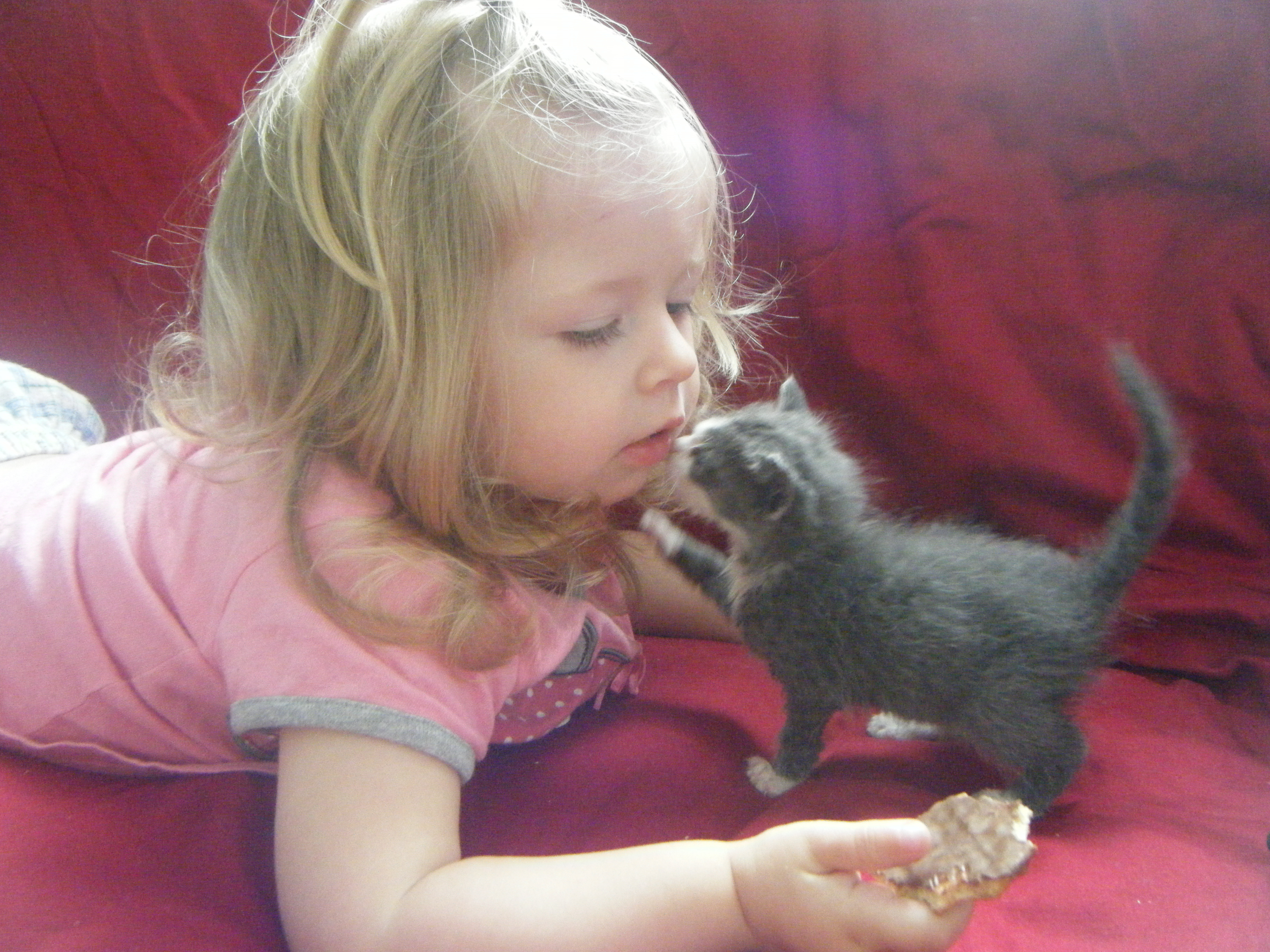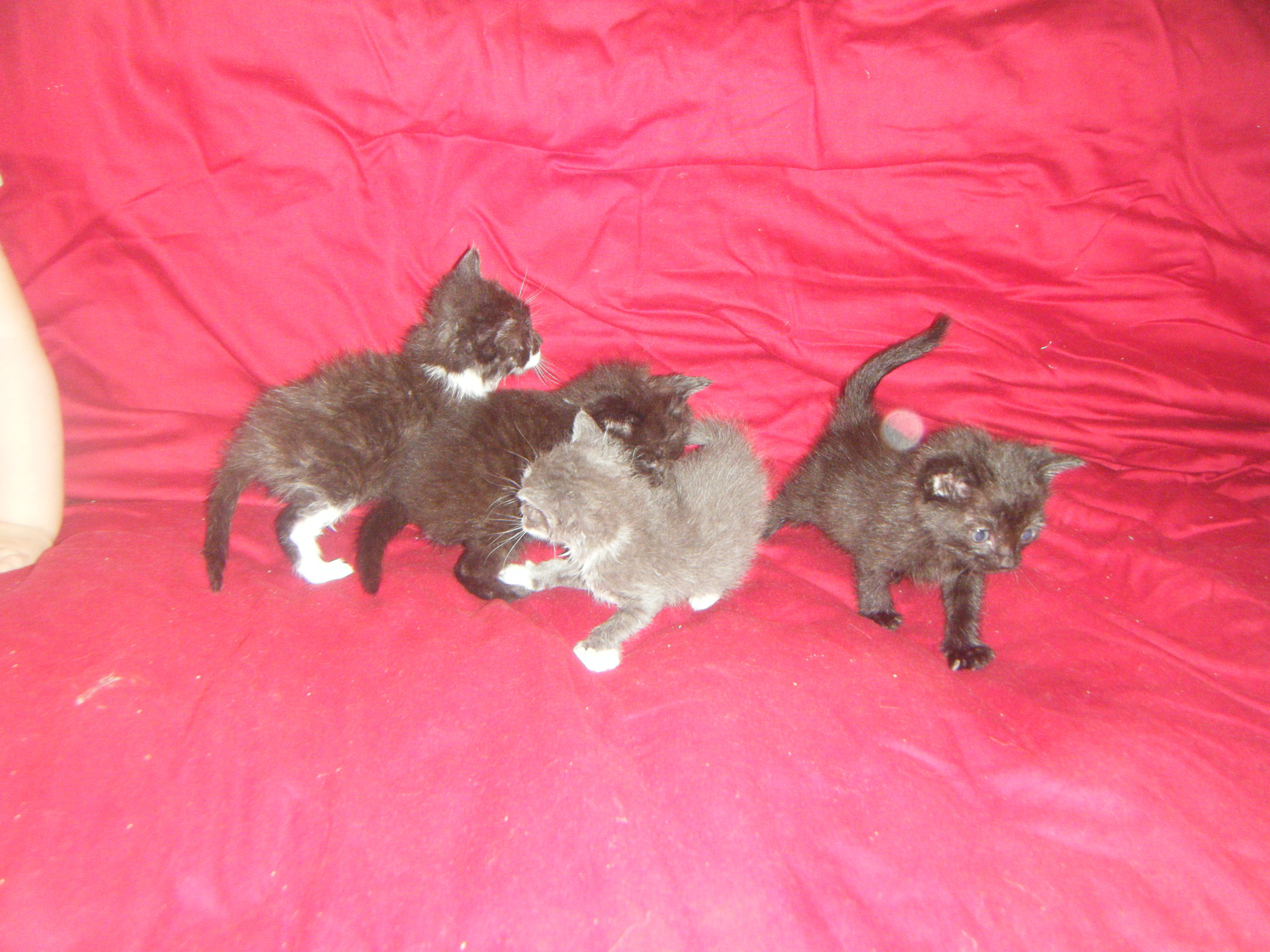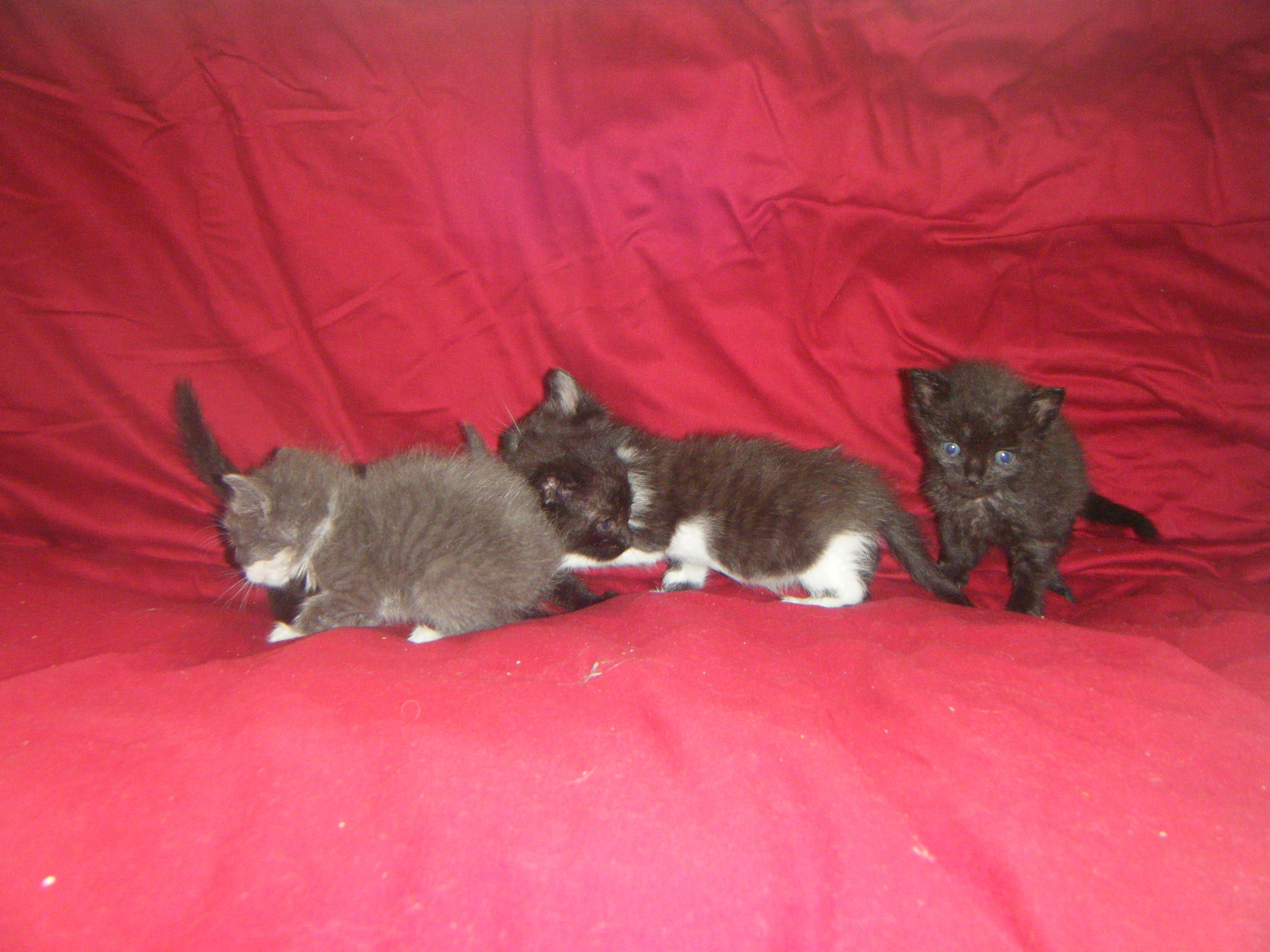 Hi there,
I am fostering 4 adorable 4-5 week old kittens from chats du quercy!! These poor babies have lost their mummy (she has died but we don't know how). As far as we can see there are 3 males (two black, 1 black and white) and one female (grey and white).
Character descriptions so far:
The big black and white male: the first born judging on his character, he loves to play and jumps about like a little lamb! quite independant compared to others and always the first to discover 'new' toys!!
grey and white female and two black males: these three have all but the same character, the female needs alot more cuddles than the others and always has a good ten mins cuddles before going off to play (she likes to suckle on t-shirt too), the two males are quite cuddly but are off quicker to play. One of them is slightly smaller than the other three and i was slightly worried about him but he is doing brilliantly now and has started playing with others since today but still needs special attention, he likes to sit inside my t-shirt next to my heart and get warmed up!!
I will do more updates on how the are getting on in a few days!!
Litter trained and EXTREMELY child friendly (thanks to my two year old daughter)
They will be up for adoption in about 3 weeks! so please contact chats du quercy (lynn stone) for more adoption details!!
THEY NEED YOUR HELP!!
Thanks Hope