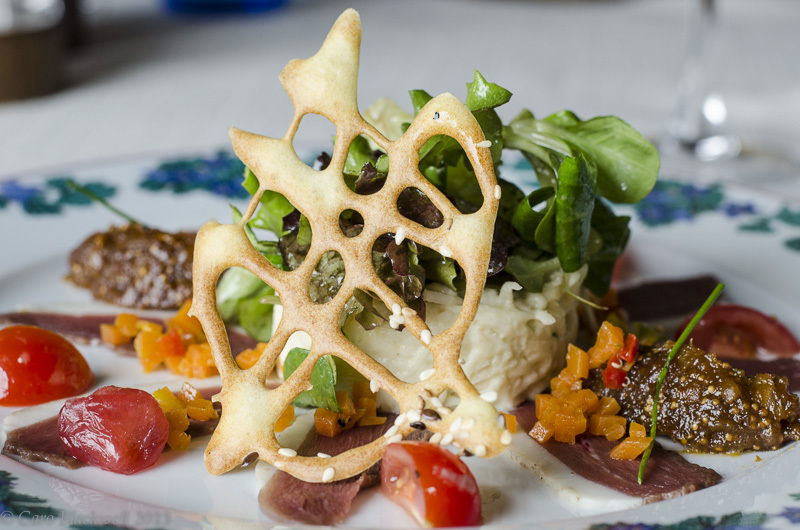 L'Ancolie Restaurant, Cruseilles
Having lived in this region now for 5 years I am wondering how I managed to miss this wonderful restaurant. It is one of those places that I have been thinking of going to but as I don't pass it regularly it drops off my radar. Well...having eaten there twice now in under 2 weeks, I won't be forgetting again!!
L'Ancolie restaurant is also a hotel and it is built in the traditional wooden alpine chalet style It sits beside a tranquil lake on the outskirts of the town of Cruseilles in the Haute Savoie.