We're heading south soon, the wife and I – not because we're a pair of migratory birds at heart, but because a friend is celebrating his 60th birthday. And it's not just any old friend, or any old birthday. This is one of our very first friends here in France; we go back nearly 18 years. It's important that we're there because this particular friend – a very kind, but vaguely troubled soul – was diagnosed with Alzheimer's a couple of years ago.
I remember my first perplexing brush with premature Alzheimer's. I was 19 at the time, working in a stately home as an assistant archivist during my year off between school and university. It wasn't the earl himself, a seriously eccentric octogenarian, given to writing little messages (or billets doux, as he called them) on scraps of old envelopes in spidery handwriting that had to be deciphered by his permanent secretary. It was the mother of a school friend.
I'd travelled north from Stafford to Liverpool and caught the boat across the Irish Sea to Belfast. It was the first trip back after the family's return to England, so I was excited about seeing my girlfriend of the time and a whole host of old chums. (And what a splendid word 'chum' is: another word, like 'wireless' and 'charabanc' that's crying out for a revival.) Ian and his brother David lived on the other side of the back entry that divided our two parallel tree-lined avenues. My kid brother and I would blow up old Airfix model airplanes with them and play two-a-side 'binball' in the car park of the architects' practice, so-called because we used dustbins turned on their sides as goals.
Ian wasn't in when I called round – after being kicked out of my girlfriend's house by her mum when she caught us snogging on the parental bed – and his dad let it be known with equivocal looks and vague asides that something was up with his wife. On the way to the loo, I bumped into her in a dark corner of the house where the boys used to hang their coats after getting back from school. She said not a word and smiled strangely at me, and her far-away look suggested that she'd gone off with the fairies.
With a start and a sense of foreboding, I recognised that same look in our friend last time that he and his wife dropped by to see us when they were staying with old friends in the Corrèze. Everyone at the time was looking for logical reasons for his forgetfulness and his strange behaviour. He had, after all, a quite high-powered job and stress went with the territory. But by the time I witnessed that vacant look, it was clear enough that the game was up.
Once the diagnosis was confirmed, he took early retirement and they moved south from Paris to somewhere near Avignon, whence they had started out together on their professional peregrinations. We met them when he was based in Tulle and his wife was the institutrice at our daughter's first school in the next village from our former home, in the Corrèze. She was – and probably still is – a creative teacher and a great motivator of young children. In some ways, Tilley couldn't have had a better start to her education, but she and her mother have subsequently discovered – in sessions to explore the roots of the psychological trauma that the French system has inadvertently created in her – that it was precisely this start that triggered the mental blocks, which consistently stopped her believing in herself. When she turned up at école maternelle, she found that everyone spoke a language that she couldn't. Some children, blessed with a precociously positive spin on life, might have told themselves that they were unique, because they could speak a language that no one else could. But our daughter learnt that she was different and wasn't up to it, and so spent the rest of her schooling trying to convince everyone in her reticent way that she was indeed worthy. ![](upload://ur1icJShnwp9cpzJzKfwE4rxaIo.jpg)
Anyway, our friend's wife was also my wife's first aromatherapy client, so she helped get the ball rolling in more ways than one. Unfortunately, they didn't stay long in Tulle. Our friend was transferred to Toulouse and thence to Montluçon, a God-foresaken dive on the northern edge of the Massif Central, before winding up his career in Paris. We've kept in touch and enjoyed many of those magic mo-ments that Perry Como sung about: his 50th birthday among a host of fans and admirers at the converted school house they co-own on the Atlantic coast; we sole Brits cooking vegetarian curries for all the assembled die-hard meat-eaters; applauding a big red summer sun as it slipped gradually away behind the horizon over dinner al fresco at a beach-side café; a perilous kayak trip down a rocky half-empty river during the canicule of 2003; a guided tour of the Marais in Paris; his tales of Tipitina and the other clubs he visited to imbibe the music of New Orleans during a youthful road trip around America.
So it's going to be a poignant affair, as we haven't yet witnessed the deterioration that has taken place during the two years since their last visit. The contrast between his 50th and 60th bashes will be stark. Since music is still something that strikes a chord, we'll go bearing some T-Bone Walker and a nice compilation of New Orleans R&B, but whether he'll know that it's from us – or even remember who we are – remains to be seen.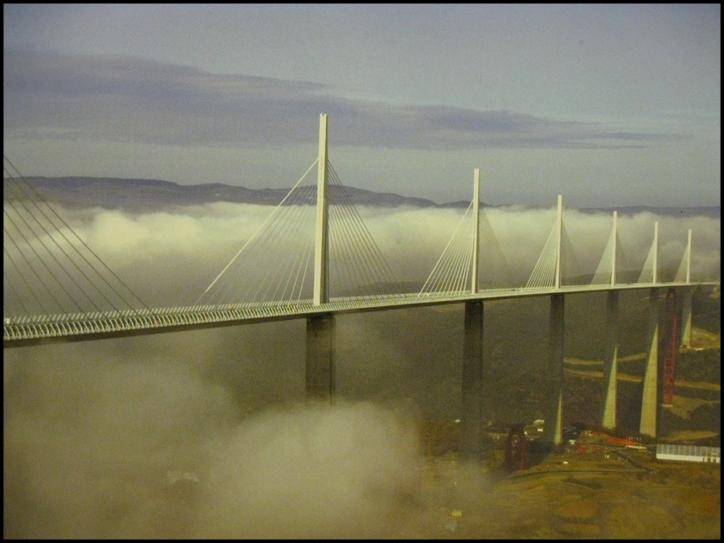 It's a long way south to Avignon and another salutary reminder of what a big country France is. Still, the journey will give me my first opportunity to see Norman Fosters's monumental bridge that spans the Tarn at Millau. It's the first time I'll have driven down the A75, which runs south from Clermont Ferrand to Montpelier and Bézier across the wind-blasted heaths of the Massif, for what seems like an eternity. Last time, our daughter was a tot in the back of the car, and we drove down to visit some celebrated author and aromatherapist whom Debs met at a conference in Sheffield. We were received in the elegant mas where she lived and practised. We came away somewhat frustrated with non-specific advice that amounted to something like, If you build it, they will come. The rest, as they say…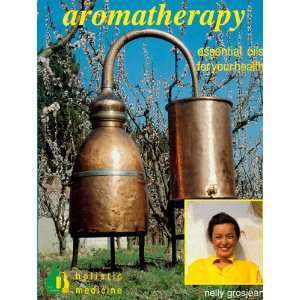 Stopping briefly at a service station to stretch our limbs in the dead of night half way back across the blasted Massif, I vividly remember an almost ghostly sensation of geographical emptiness. Since then a lot of water has flown over the bridge, as Mr. Malaprop, an ex-boss of mine in the Civil Surface, was given to say. All that temporal distance may no longer register in the mind of our friend, but it certainly will with his wife, his beloved son and daughter, and all his many friends who will be gathered to celebrate another milestone on the way to our common destination.