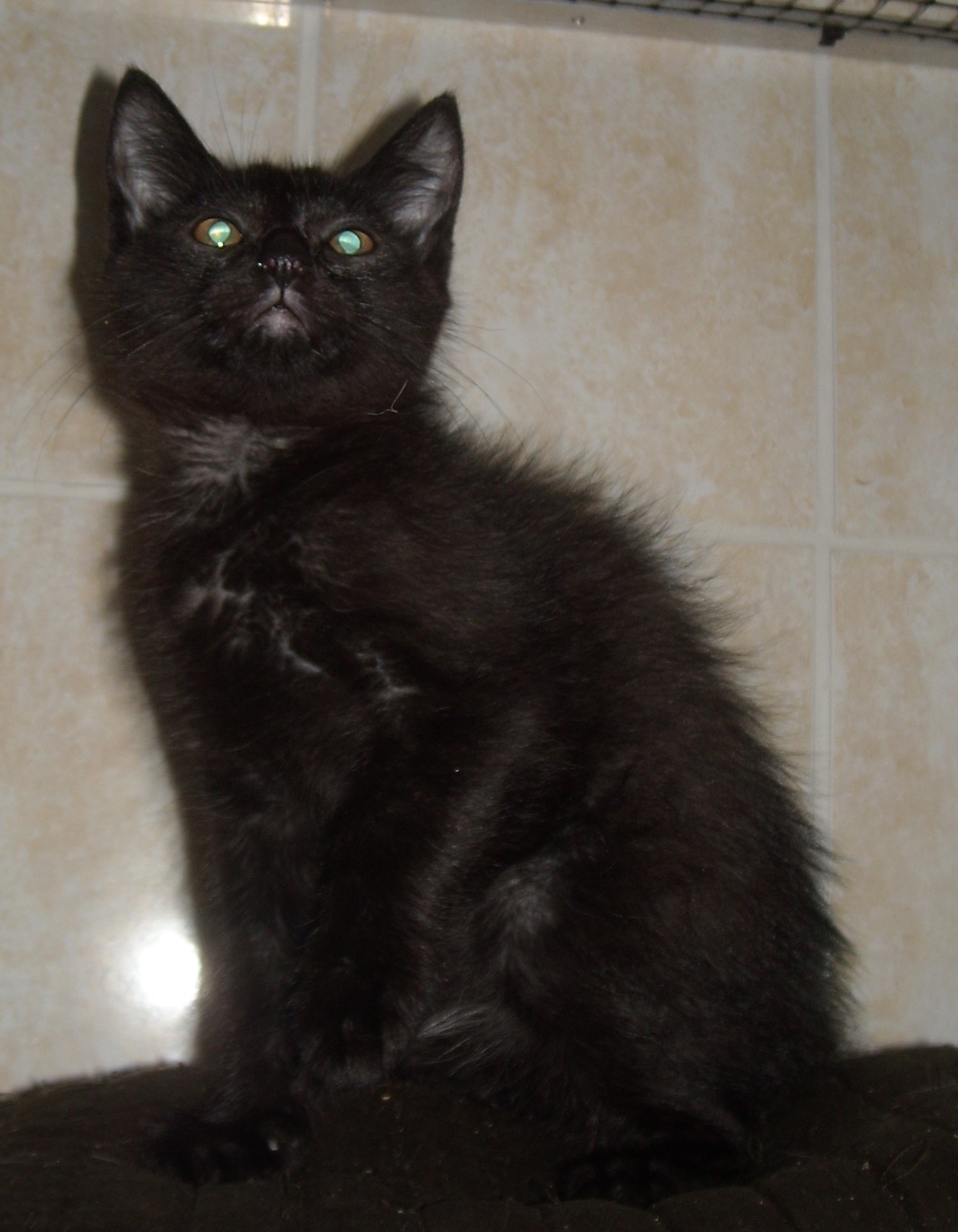 Last year Chats du Quercy launched an annual Black Cat weekend to encourage more people to adopt abandoned black cats and kittens. This year it will be on 26th and 27th October.
The charity aims to raise awareness of the plight of black cats which tend to lose out on homes to more colourful cat varieties. Chats du Quercy currently has 5 black cats in its care and says that homes are far less easy to find for black cats than other felines.
"Some People are more taken with tortoiseshells, tabbies and other colours – with some still superstitious about black cats, but in many countries, black cats are seen as lucky!" said Lynn Stone, Charity president and Rescue Centre Manager. "Although it's obviously lovely to see other cats finding their forever homes, it's sad to see any cat left waiting. Black cats make up about 25 per cent of abandoned cats and each one waits longer to be rehomed than the average cat."
To raise awareness, the charity is encouraging people to send them pictures and stories of their own black cats to eventually create a book that will be on sale in aid of Chats du Quercy.
Supporters are also being encouraged to share photos of themselves transformed into black cats on Chats du Quercy Facebook page.
This is a call to get creative by dressing up, using face paints or wearing a black cat mask! To find out more, to see the cats and kittens needing homes, contact the charity on 05 63 94 73 97 or through their website www.chatsduquercy.com