'No, don't you worry. You've got to work tomorrow. I'll go and get her.'
It might sound like a sacrifice to offer to go out late on a Friday evening, but when it's your child who's getting in off the train from Paris Austerlitz, there's nothing on BBC4 but a documentary about easy listening, and there's a chance to drive your wife's Noddy car with its super-smooth gearbox and in-car sensaround stereo – well, it's no big deal really and such a 'selfless gesture' notches up a stack of Brownie points.
It was pouring with rain by the time I left. After the absurd 35-degree read-out I witnessed on the digital display of the pharmacy in Brive on Wednesday, the temperature had dropped by well over 20 degrees. That morning, while there was still but a tentative drizzle, I'd managed to bring in another boot-load of wood from the chateau, my caretaker's domain, for our future needs. I like to keep a good two winters hence in the credit column of our fuel stock. Just in case anarchy breaks out and there's a frantic battle for resources.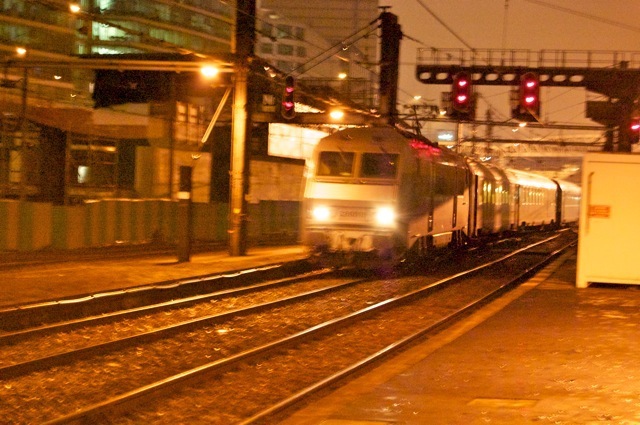 It's about half an hour's drive from here to the station at Brive. There's just enough time to enact a little mental drama. Dwelling on the occasions when I would arrive home from college, I wondered how my parents anticipated my return. With pleasure or with the kind of dread that used to temper my journeys home? The trouble with studying something light and pleasurable like English literature was that term-time was too much fun and I resented anything that curtailed it. Mixing uniquely with people who thought they were terribly clever gave me a new perspective on whatever it was that my parents taught me. What did they know? Doodly-squat. It was always only a matter of time before a resentful know-it-all was going to clash with philistine parents who lived in ignorance on Planet Mundane.
The Daughter, poor kid, hasn't had a hedonistic time of it in the capital. However, she's been discovering where her true creative talents lie and adjusting to life away from the comforts of home. She's much stronger and more resourceful than when she was initially snatched from her nest, but not yet so adult and so independent that she can't still yearn for the old familiar way. We'd been bombarded from the train by texts informing us how much she was looking forward to seeing us, so my only slight concern was that I wouldn't get to the station on time and thus transform reunion into the kind of anticlimax that always characterised my own dutiful filial visits.
The municipal elders of Brive are always concocting new ways to waste the money our annual taxe foncière bequeaths them. They've excavated the central church not once but twice in search of the kind of archaeological remains that interest no one but the most ardent academics. They've dug up every road imaginable in the name of flood defences that would cope with a tsunami. And they've created the kind of network of showpiece roundabouts that would scoop the Town-Planning Jury's médaille d'or. Now they're messing about with the station. It was chaos. My positive-thinking wife had reserved a spot for me right by the front steps, so I'd brought with me Philip Roth's mesmerising Exit Ghost for that leisurely ten minutes in the parked car while waiting for the train to come in. But the constant circulation of cars forced me into the back streets. I made the platform just in time to see the illuminated train snaking in to the station. Bang on time.
It's never like it is in the films. It's extremely difficult to spot an individual among a milling crowd – particularly if you're looking one way and they're busy disembarking from the other. And when that disembarkee fails to materialise, you start to wonder… No, surely no one could have spirited her away between Limoges and Brive. Startling me as it always does, my mobile phone went off in my pocket. Where are you, Papa? I'm waiting outside. I'd failed in my mission to help my girl down off the carriage with her heavy bags. Nul pointes.
But it was all right; she wasn't cross. And isn't nature a wonderful thing: how you recognise your own in a crowd, despite a two-month separation and all those interim physiological changes? Reader, I ask you: would the North and South Koreans experience such joy of reunification? You imagine that all the passers-by and lookers-on feel your pride and pleasure. Regarde cet homme, Philippe. Is that not nice? He has retrieved his daughter. Whereas, of course, they'd have been far too busy with their own reunifications even to notice.![](upload://ndLUGa4P7DBud4PoNuwT6fXmEZT.jpg)
So all that remained was to deliver the girl safely back home to her mother for a late-night curry and a warm welcome from the animals that we humans like to imagine will have missed her more than their grunts could say. It's easy to let your guard down when there's so much chatter to share, but I scanned the road home doggedly for oncoming madmen and nocturnal animals likely at any second to rush headlong for the opposite side of the road. I'm happy to announce that we made it safely without incident. Her thoughtful mother left a welcoming light on outside and our old dog came running to greet the new arrival with his tail gyrating like the propeller of a light aircraft.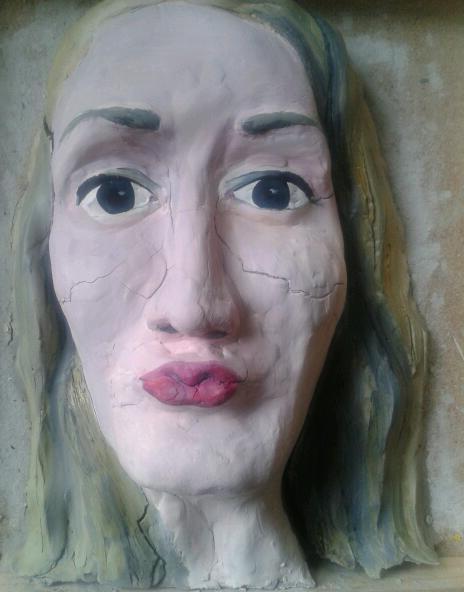 The God of Work in his or her almighty wisdom has granted me a few days' hiatus in which to catch up with our homecoming queen. A bit of precious time, before pressing my nose once more to the grindstone, to languish over meals and pore over her portfolio of work. I am already sharing my workspace upstairs with Hortense, her dressmaker's dummy, who is sporting a fabulous coat that she is working on with a colleague from Peru. Within 24 hours the contents of her mighty suitcase have been removed and scattered hither and thither. Our space has been invaded and the place is a mess. But who cares?
The kid's delighted to be home and her parents' matching cups of joy are brimming over. We're already revelling in her growing self-assuredness and a burgeoning wit that's fuelled by her outsider's perspective in a foreign capital. We're discussing plans for next year on the assumption that she will be invited back to complete the course. And exploring ways of maximising her limited space in her landlady's apartment, so she can spread out a little and create yet more mess.
It's good to have our girl back. For an entire fortnight. I am whole once more. It fills me with pride to see how happy she still can be in the company of her aging p's, though it makes me a little sad that I didn't make more of an effort when I was her age. Ah, youth, wherefore art thou?