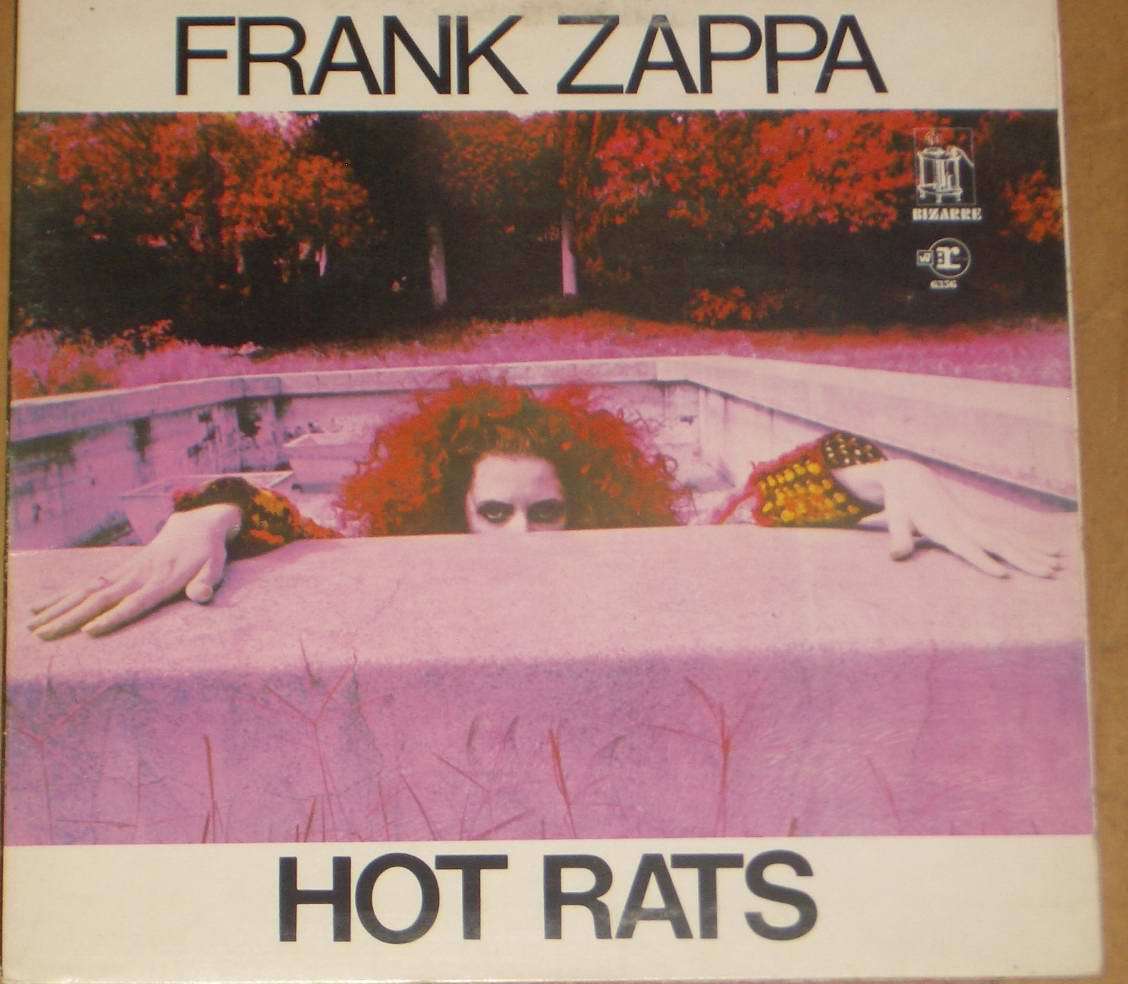 'I'm a little pimp with my hair gassed back/Pair a khaki pants with my shoe shined black…'
I was too young really when I bought this very grown up album to understand exactly what a pimp was. I missed the clues about the little lady who walked that street and there were still a few years to go before Harvey Keitel and an uncomfortably young Jodie Foster would make it all transparent in Taxi Driver.
However, I did appreciate that 'Willie the Pimp' was a bit of an unsavoury character, that the vocals by Captain Beefheart were like nothing I'd ever heard before and that Frank Zappa's extended guitar solo with its emphasis on the wah-wah pedal was thrilling enough for me to get out the Slazenger Les Paul, 'plug' it into an old 1950s fan heater and play-along-a-Frank. Which became one of the most mortifying moments of my teenage years when my mother came into the room mid-solo. I remember feeling it necessary to explain what I was doing and probably not managing with any coherence.
My mother didn't like Frank anyway. His Rasputin-like features adorned the walls of my bedroom and she thought that he, like Roger Daltrey before him, was the Devil incarnate. It probably alleviated the situation slightly when I explained that he was Jewish – like Saul Bellow, her favourite novelist, and like all those millions of people persecuted by the Nazis and others throughout history – and that he was a family man. I don't think I bothered to reveal that he called his children Moon Unit and Dweezil, if I remember correctly. Gee, thanks Dad.
It wouldn't have made any impression if I'd told her that his music was some of the most literate of the time. There weren't many poking fun at flower children and writing about the thought-police in those heady days, and there weren't many capable of composing something as multi-layered and as richly melodic as 'Peaches en Regalia', the track that kicks off the album with a drum roll and an unforgettable bang. His music would probably have come under the same category as my simulated guitar playing, an 'awful racquet'.
But 'Peaches en Regalia' was the kind of song that I would have wanted to try out on the unconverted – parents, even grandparents. Which just goes to show how naive one can be in your mid-teens. Yet it did have an instantly recognisable tune and, like 'Son of Mr. Green Genes', the track that sandwiches 'Willie The Pimp' on the brilliant first side, it seemed to be orchestral in a way that older generations' ears might recognise, even though it used few of the instruments they would have recognised as 'classical'. My father seemed to quite like it, in any case, though he didn't stay on to listen to 'Willie The Pimp'.
'This movie for your ears was produced & directed by Frank Zappa' the credits proclaim and I knew enough to recognise that Zappa was not simply a great guitar-player, but a kind of presiding genius and creative consultant in the manner of later heroes like Charles Mingus and Gil Evans. I probably didn't recognise, however, just how important a role Ian Underwood played in providing many of the exotic sounds that were assembled into Zappa's aural movie: piano, organus maximus (whatever that was), flute, clarinets and saxes. Ian and his wife, Ruth, were both regulars in The Mothers of Invention and both, I believe, were trained as jazz musicians.![](upload://eOwCtPnG5RwSTEQomXAMXwpiaku.jpg)
As indeed were several of the other luminaries that Zappa employed on Hot Rats. People like the bass player, Max Bennett, and the French violinist, Jean-Luc Ponty, whose King Kong I would investigate soon after. The jazz element is particularly pronounced on the second side.
It would have been very hard to come up with something as good as the dazzling first side, and the second side is, I suppose, a slight disappointment. The two jazzier numbers, 'Little Umbrellas' and 'It Must be a Camel', are just fine and can live happily with 'Son of Mr. Green Genes', but 'The Gumbo Variations' do go on rather. They also feature to an excessive degree the shrill violin of Don 'Sugarcane' Harris, one half of the Californian rock 'n' roll act, Don and Dewey. Even though I was a fan of bands at the time that featured the electric violin, like Curved Air and It's A Beautiful Day, all that string-scratching was and is too much for my tender ears.
Still. One weaker track would not debar Hot Rats from the Hall of Fame. It is generally considered as Zappa's masterpiece and, while his brooding hirsute features no longer grace my bedroom wall, the album has never figuratively left my side. Apart from the quality of the music itself, one reason I think why it had such a huge impact on impressionable mini-me was simply the fact that it was – apart from the Captain's banshee yips and squawks on 'Willie The Pimp' – an instrumental album. Groovy music didn't have to have words. So, in that respect alone, the album opened up my gates of perception. Once opened, I would stumble my way into the secret garden of Jay-azz.
Hot Rats came out on Zappa's own Bizarre label, part of the Warner Seven Arts conglomerate. The bizarre thing is that I have never even heard the album's supposed follow-up, Waka Jawaka. I think that Zappa's visual movie, 200 Motels, and its deeply disappointing double soundtrack album, made me tread more warily when it came to our Francis Vincent Zappa. I sold the album to Peter Metcalfe from my A-level English class. I hope he found something more to enjoy in it than I did.