Following my thoughts about music & cars, I was reminded of the film "Christine".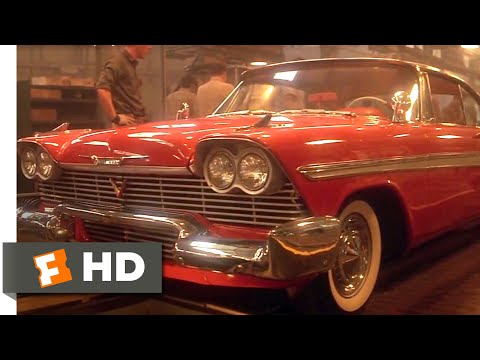 One of the songs on the sound track was Buddy Holly's Not fade away. A line from that got me thinking (it was a quiet day) - "My love bigger than a Cadillac" - but which one? The song was released in 1957 so was he referring to that model year? If so, which one?
The Series 62 sedan was 5.484 metres while the convertible pushed 5.641
The Eldorado Brougham was bigger than the sedan at 5.494 while the Eldorado Biarritz convertible was 5.520 metres.
The series 75 was 5.700 metres long.
Buddy could have chosen the Lincoln, which at 5.705 was actually bigger - maybe he was saving that for another love, or maybe he was referring to the '57 Lincoln?
So, when he quantifies his love by car manufacturer, should the recipient ask him to be model specific? I mean, supposing Buddy was cooling a bit & meant the Model 62 but the recipient had in mind the 75. Or perhaps a parent's 1930 Fleetwood at 5.730 metres - they would be thinking wedding plans while Buddy was contemplating a long weekend in a country retreat.
These song writers really ought to be less ambiguous!
Anyway, I prefer Tanya Tucker's version (also in the film).