A slightly famous reclusive ex-pat died recently way down south near Carcassonne. Kevin Ayers was famous enough to justify the re-publication of a 'last interview' in the Guardian, but his death certainly wouldn't have warranted space on the national news – neither in his adoptive country of France, nor in his native Britain.
Kevin Ayers was one of those reluctant rock stars who shied away from fame. His prime motivation seemed to be just to create music. And, in order to do so, he needed love in his life. 'I can't write songs unless I am in love,' he confessed in that last interview. 'And I have always been that way. If I am not in love, nothing is meaningful to me. I have no energy.'
When he had the energy, he wrote deceptively slight, whimsical songs almost as if apologising for the emotions they reveal. He sung them in a voice that was as rich and fruity as that of Vivian Stanshall, the eccentric front man of the Bonzo Dog Doo-dah Band. It was apt that he should end up spending so much of his life in France, where they still quietly admire an essential British-ness that alas seems old-fashioned and out of place back home.
He came to my notice as a teenager largely due to his connections with favourites like Caravan and the Soft Machine and the so-called Canterbury scene. I remember listening to an album his Whole World group made called Shooting At The Moon in my bedroom at the top of our house in Belfast, probably stretched out on the bed to concentrate on the stereo separation, with curtains no doubt drawn for atmosphere. My dad knocked and poked his head round the door and told me that the music was surprisingly good, as if realising for the first time that there was life after Frank Sinatra.![](upload://nMINZaaxAG784ONlDINynAYG7H1.jpg)
I was particularly fond of a song called 'May I?', possibly because the apparent diffidence with the opposite sex struck such a chord at the time. 'May I stop and stare at you for a while?/I'd like the company of your smile.' And there was a song called 'Clarence in Wonderland', which with hindsight suggests why his musical output dried up for so long. 'Let's go to my chateau, we could have a good time/Drinking lots of sky wine'. Like so many fragile spirits of the age, who couldn't cope with the degree of fame that they found, he sought refuge in drink and drugs. It was apparently at one of Ayers' infamous house parties in the early 70s that his grammar-school friend, Robert Wyatt, fell out of an upstairs window. Paralysed from the waist down, Wyatt has spent the rest of his long and distinguished musical career in a wheelchair.
Kevin Ayers, however, went to ground. It seems that he had an unhappy, unstable childhood and the Wanderings of Kevin surely reflected a restless and fruitless search for some degree of stability in his life. Having given up on the Soft Machine when fame and fortune seemed to beckon to flee to Ibiza, he disbanded his Whole World group just as it, too, threatened to take off. Its bass player, Mike Oldfield, of course, would go on to write Tubular Bells and the rest, as they say…
After trying the other Balearic Isles, Kevin Ayers wound up in France. Mike Oldfield spent part of his new untold riches on buying a portable music studio for his former colleague, but Ayers apparently sold it to raise money for a rampant heroin habit. Not surprisingly, he disappeared from the music world's radar. God knows how he must have lived – in the foothills of the Black Mountains, or wherever it was in the south of France that he lived at that time. I discovered that the drug buddy with whom he spent a lot of his time was a very talented guitarist called Ollie Halsall, who played in a group called Patto, whose first album I also used to listen to in my darkened teenage room. Halsall died of an overdose in 1992.
Like many casual fans, I would imagine, I forgot about Kevin Ayers until one day in the Brive record library I stumbled upon Still Life With Guitar, a collection of songs written at the height of his powers in the 1970s and recorded with the likes of Ollie Halsall. I was surprised, but I shouldn't have been. One of the most endearing things about the French nation is the reverence in which it holds all kinds of artists and the safe haven it has traditionally offered to artistic dignitaries: from the high-profile, like Pablo Picasso and Miles Davis, to the less known, like Robert Crumb and Siouxie Sioux and Kevin Ayers, it seems, who have hidden themselves from view in the French countryside. Of course they would value an obscure songwriter from the British 'underground' enough to stock some of his music.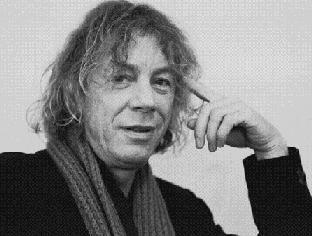 Goodness knows, though, what the locals must have made of him: this tall blonde dishevelled Brit, a kind of male equivalent of Marianne Faithfull, whose youthful beauty was sand-blasted by years of drink, drugs and whatever other way they found to abuse their bodies. Reading between the lines, he lived in a state of near squalor, drank heavily and was given to impromptu recitals on his guitar in the village where he lived. At the time of the last interview, he was nursing some broken ribs from a fracas at the local bar.
For some time, until about five years ago it seems, he lived with an American barmaid about half his age. No doubt she provided the love that inspired his acclaimed comeback album in 2007, The Unfairground. Typically for such a self-destructive artist, the itinerary for the promotional tour the following year sent him into the kind of blind panic that ended up in hospital, suffering from an excess of painkillers and alcohol.
I'm not sure what finished him off. I guess it had something to do with the quantities of the demon drink that he consumed. Not for him, obviously, the circuit of cabaret venues, regurgitating old songs for faithful fans who remembered his heyday. He played a brief series of small gigs in France two years ago, apparently, and insisted that the venues were shrouded in near darkness. I wish I'd known about them; I'm a great believer in supporting your local artists – particularly those who so deliberately eschew the limelight.
I doubt if Kevin Ayers will ever achieve the degree of fame after death that Nick Drake, the quintessential British tortured artist, has done. But he managed around three times as many years on this earth, and I hope that some of them were happy ones. I would love to give Shooting At The Moon a spin in his honour, but I must have lent it to someone or lost it over the years. The beauty, though, of the digital age is that I can go onto amazon.fr and download in 'one click' a few of my favourite tracks to hear again that deep, resonant voice that never seemed quite in tune with such boyish good looks.