BBC News - Boris Johnson steps down as MP with immediate effect
Good riddance to bad rubbish.
It will be interesting to see if he disappears into the after dinner speaking circuit or sticks around and agitates from the sidelines.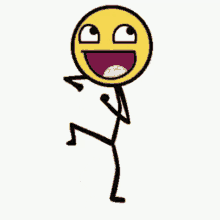 Doesn't sound like he's going quietly
Many similarities to Trump's latest utterances, both claiming they've been stitched-up and that black really is white.
Brian stole my post

He, like all cowards, having done the damage, runs away. This is the sort of bastard the public school system creates.
He is not likely to be given a safe seat as he has caused a bye election in Hillingdon, which, in the present political
State of affairs, the Conservatives are probably going to lose.
But makes no difference to their majority
The man is a deluded idiot, with a view of hit own importance that is stratospheric.
Also Sir Jacob RM sticks in my craw
"Boris has done a Nicola!"
In other news, water is still wet.
No, but it makes getting back into Parliament hugely difficult for him.
I wasn't thinking that he would be, but he might join, say, Reform UK and continue to be a thorn in the sides of the Conservatives.
It will go down by 4 - you are right though, no difference in practice.
Maybe, I still think Sturgeon's record is way better than that of Johnson.
£3.8m? Not down to his last brass razoo then.
Note that the frightful Nadine Does stepped down from the trough same time as Bonker…?
Methinks shome shtory there…
Well I'm hoping for a treble - Dorries, Johnson and defeat for Man City.
Sorry if there are City fans but they have f****d the Premier League.