For the next floor, we decided that the girls and I would put our hands in the concrete and leave our trace forever under the eventual tiling. The girls loved this - they never really get that mucky so being allowed to stick their hands in the concrete at lunchtime was a real treat!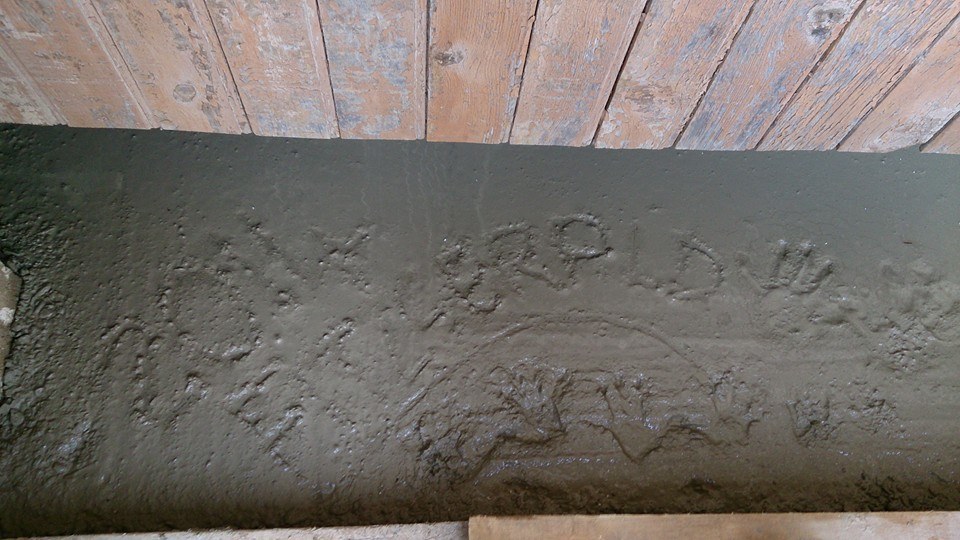 and voila the floor in its shiny wet new state: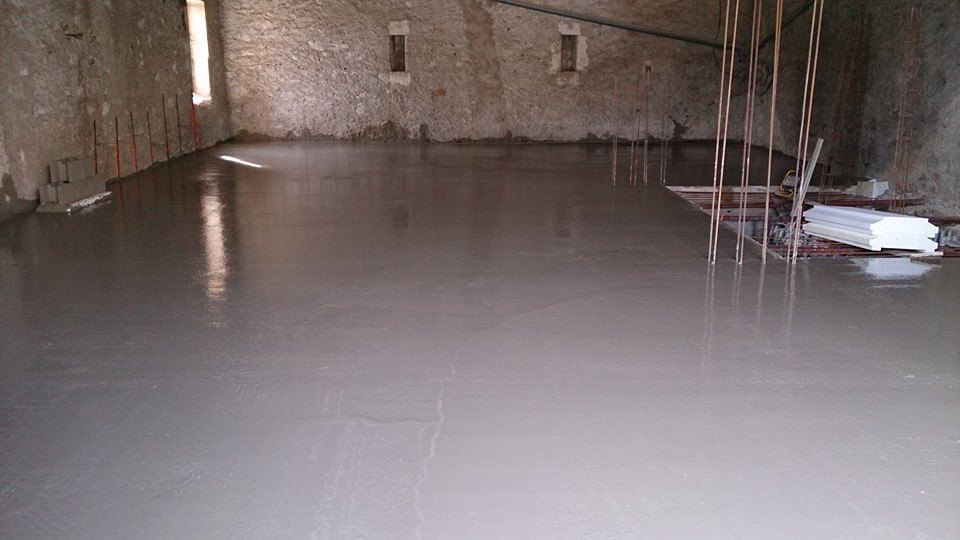 Next job stairs to join the two floors…this was of course the main reason we dug out part of the compacted earth below the original floor in the stable, as we wanted to run stairs from top to bottom in the house so the stairs are a highly significant part of our renovation.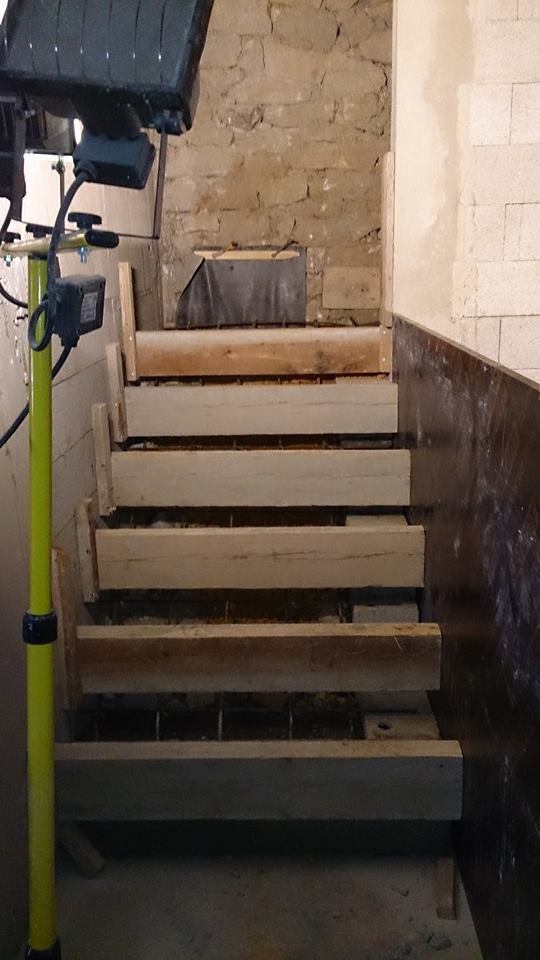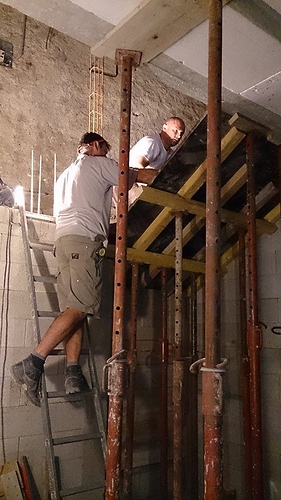 The stairs wrap around behind a large stair well with a tall structural wall which you can see in the image above. This wall is part of the lifetime nature of the house as it can support a domestic lift up to 14m high should it ever be required…not that we're planning on needing it, but you never know!