Aligot, truffade, pounti.
I'm in the "Nooooooo!" camp when it comes to tripe, andouillette and the like. I have tried and I just can't love it.
And guess what? The town I am moving to is the world centre of the stuff. Just round the corner from my house is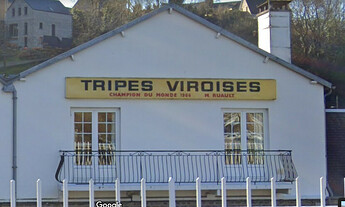 England won the football World Cup. M Ruault won the Tripe World Championship.
Shellfish/fruits de mer in Brittany.