Just in time for Christmas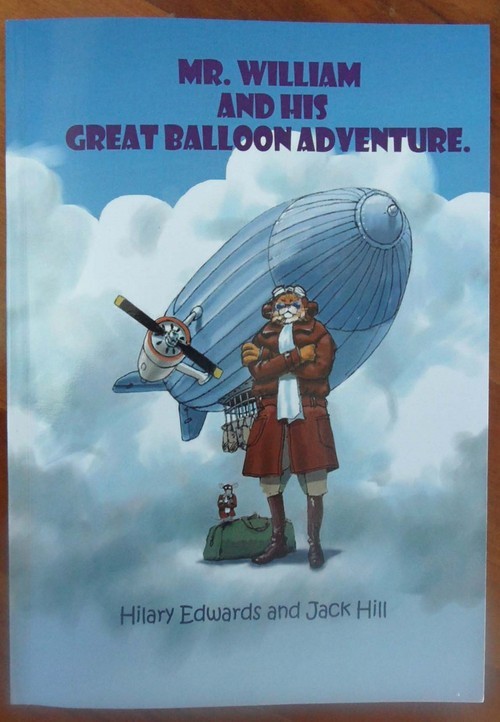 Chats du Quercy Cat Rescue and Rehoming Charity is very excited to present Mr. William and his Great Balloon Adventure, the first book of the series.
Mr. William is a large, ginger cat.
In this book, William travels round the world in a balloon, accompanied by a small mouse.
The illustrations in the book are unique with learning potential for the younger child. The bright colours and use of letters, numbers and everyday objects create the opportunity for stimulating exchange between adults and children.
Hilary Edwards has a background of textile and fashion design. Graduating from Loughborough Art College she went on to work for Janet Reger hand painting silk lingerie before moving to Phoenix, Arizona. There she continued her art work designing on pottery.
Now living in southern France with her special cat, she has taken to writing and illustrating her books with Jack.
Jack Hill has taught art from elementary school up to university level. He has spent over 30 years as an advertising art director, producer and illustrator.
He also lives in southern France, with Hilary – and, of course, Mr. William!
Hilary and Jack have kindly offered Chats du Quercy 50% of the profits from the sale of these wonderful books. The illustrations are fantastic and compliment the humorous text so well. The book will make a super present for anyone who likes cats, as well as providing many hours of entertainment for children. They cost just 12€ each with 3€ postage.

We have just 25 books signed by Hilary and Jack, so hurry and place your orders now!