I was never so proud of my handsome Beauceron boy, Jules today, or any other I think too.
This is him for those not in the know.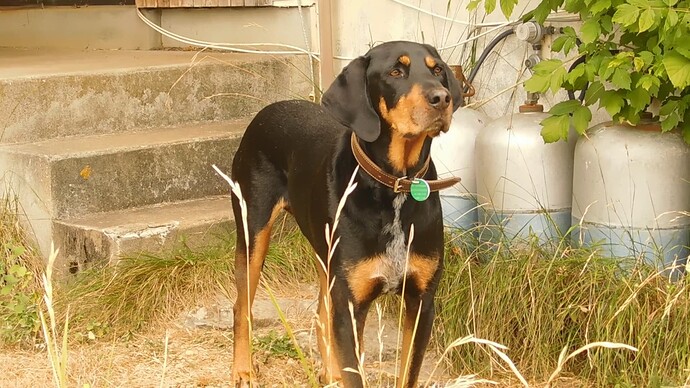 It is the custom here that he, because Opie never bothers, gets to lick clean any bowls or dishes that have the traces of anything fit for him to eat still on.
He has to sit, at a metre or more, from the soon to be placed dish and wait for the command after it is put down, before moving forward to cut down washing up liquid outlay.
The command is 'bon appetit' and he has been known to sit unmoving even if I leave the room.
But today he surpassed himself. I told him to sit and stay, which he did. He then dutifully waited for the command to advance. As he was sitting there, Opie, who had just come into the room, walked calmly past him and set about licking the bowl clean. I wonder how many dogs would put up with such outrageous behaviour without darting forward or even becoming aggressive.
He moved not a muscle but after a few seconds turned away as if nothing had happened.
He may be a pain in the arse out in the wild, still after all this time needing a very long line attached just in case he senses prey on the ground, but indoors he is impeccable.

This was the culprit by the way.