Don't forget!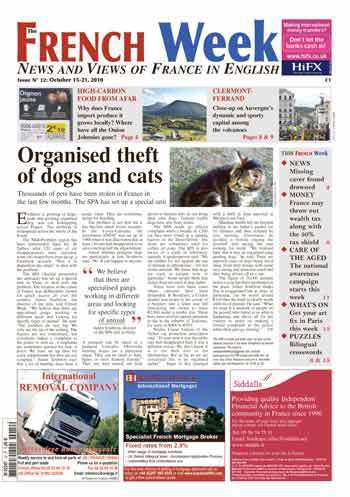 French Week is out tomorrow and this weeks issue covers:
Dog and cat napping - Alarming numbers of pets are being stolen by what the SPA fears are organised gangs.
In search of local produce - why does France import so much fresh food which is grown here?
Clermont-Ferrand - the dynamic and sporty capital of the Auvergne.
The French Exception - Is France an ungovernable country?
Pastis de Quercy - Grandmère's secret technique for this delicious Lotois apple cake.
All this and much more in the latest issue of French Week, only one euro, on sale throughout France from stockists of foreign press.
If you don't yet have one, take out a subscription here