I've decided that I'm going to dedicate one day a week to doing something that I love. Yes, I enjoy making balconies, gates etc but I always have so many ideas in my head that I want to realise and never have the chance to. So I thought that if I didn't start doing it now time will fly by and I'll be too old and decrepid to remember where I put the welder let alone what to do with it. So Friday is MY day. My day of experimenting and putting together work that has been stored in my head for far too long.
My first project has been created out of frustration that nothing ever lasts. One thing that drives me crazy is all the badly designed cheap furniture that is being imported. So many of my sun-loungers have broken that I've given up buying them. I've bought garden furniture that's taken off in high winds and tables that have collapsed over winter. So I've started by making a bench. A bench that I hope will be pleasing to the eye, comfortable to sit on, outlast my children's children and not end up in the neighbours garden in the next hurricane! No tubing here - just solid wrought iron.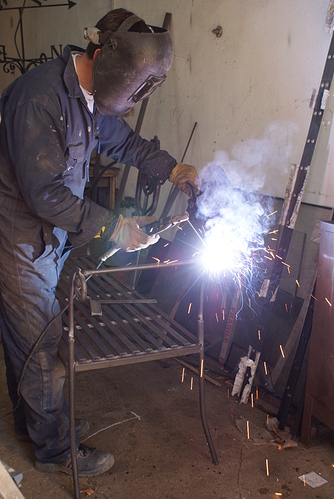 Welding on the arm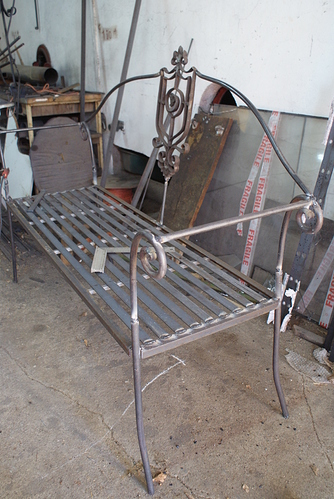 Thats the framework done. Next friday on with the scrolls!