GET READY FOR A FABULOUS NEW YEARS EVE DINNER DANCE IN A BEAUTIFUL CHATEAU 33 dept. Put on your Dancing Shoes and your best clothes
and lets have a great time.
LIVE MUSIC …HICKVILLE SWING
Fabulous Special NYE Dinner/Buffet full service. including wine and coffee.
Raffle & some surprises.
Advance booking before 15th November, please.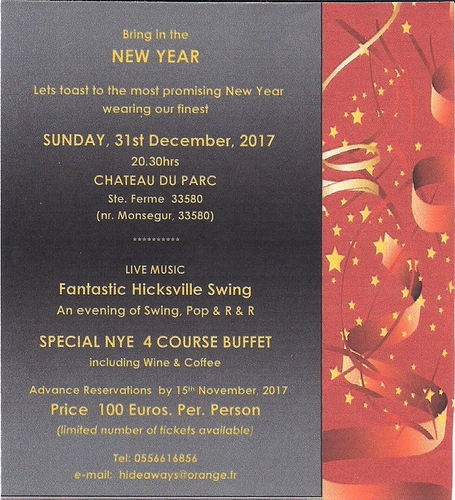 PM, Call or e-mail me for further details