Morning all!
A good friend of mine who is also an estate agent has a very nice property for sale which I noticed and thought 'ooh, that would be perfect for someone wanting to get to France before D -day - aka Dec 31!'
Details are below!
Voici le texte de l'annonce (il est important de conserver mes mentions légales ainsi que le DPE)
iad France - Diane BAILLIU vous propose : ARAUX: NAVARRENX 10 minutes - PAU 50 minutes - ORTHEZ 20 minutes - SAUVETERRE DE BEARN 20 minutes - OLORON SAINTE MARIE 30 minutes.
Située dans le joli village d'ARAUX à environ 1h30 des premières stations de ski, venez découvrir cette charmante maison Béarnaise de 135m² environ sur sa parcelle entièrement clôturée de 990m² environ.
Dès votre arrivée, vous apprécierez l'espace proposé par la cour et son carport pour y stationner vos véhicules ou y aménager un lieu de détente.
En franchissant la porte d'entrée, vous découvrirez les beaux volumes offerts par la pièce de vie de 40m² environ avec son chaleureux poêle à bois pour vous réchauffer les soirs d'hiver. Vous disposerez également d'une pièce de 25m² environ pour y envisager l'installation de votre future cuisine.
A l'étage, un palier dessert 3 chambres spacieuses sur parquet véritable, un wc indépendant ainsi qu'une salle de bain.
Ce n'est pas tout! Un vaste grenier aménageable sur 45m² environ laisse apparaitre une magnifique charpente.
Un garage et un cabanon viennent compléter le bien ainsi qu'un agréable jardin plat et bien entretenu.
Habitable en l'état, les différents volumes offrent de nombreuses possibilités à toute personne souhaitant réaliser une rénovation pour redonner un goût contemporain à cette maison.
Les +: calme, toiture récente, maison avec du cachet et du potentiel (chambres d'hôtes par exemple)
Honoraires d'agence à la charge du vendeur.Information d'affichage énergétique sur ce bien : DPE VI indice 0 et GES VI indice 0. La présente annonce immobilière a été rédigée sous la responsabilité éditoriale de Mlle Diane BAILLIU (ID 42460), Agent Commercial mandataire en immobilier immatriculé au Registre Spécial des Agents Commerciaux (RSAC) du Tribunal de Commerce de DAX sous le numéro 819359654.
Retrouvez tous nos biens sur notre site internet. www.iadfrance.com
Prix= 149000 euros honoraires inclus
Mes coordonnées:
06 31 31 91 50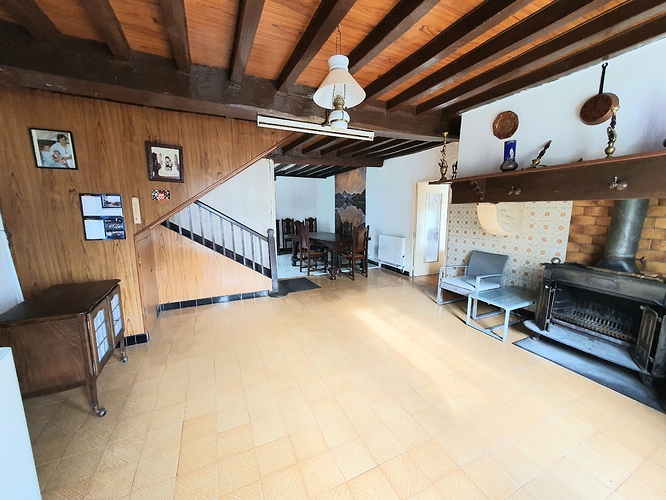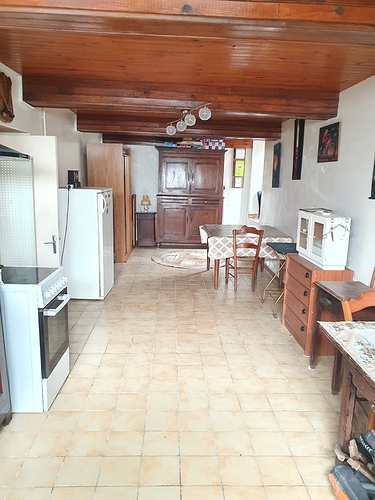 Uploading: 18F91863-0A44-4842-86C2-BE3B47FE766F.jpeg…
Uploading: 3222C6FC-5F52-4107-9A0F-6972EA6BEB38.jpeg…