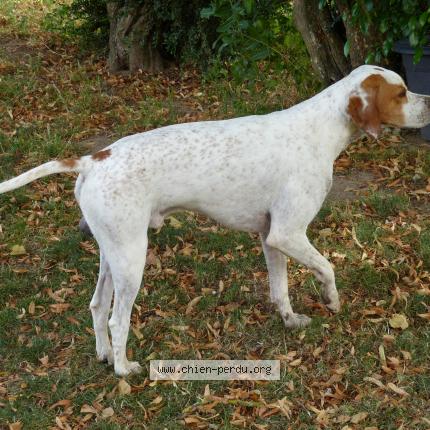 Oh no that is my best friend here's dog! I'll have to give her a call!
Thanks for posting! I gave her a call and she said thank you too as she forgot to take it down. All is well, they came home at 1am and woke the whole hamlet howling to get back in!


That sounds like my Jules, but he howls like a wolf first thing in the morning to go out, with blind Harper Grace hot on his heels,

Fortunately those in earshot round here are dog friendly.


But you said 'they', was there more than one dog then.?


Yes, she told me that the young female dog (also a pointer) has come into heat for the first time. They were all in the garden and she saw they had dissapeared so obviously Fanjoie had followed her off somewhere! Then when I relooked at the announcement, it was explained in the comments bit!
Oh dear, sex rears its ugly (or lovely, according to your point of view) head again.
Nice to hear a happy ending though.