I've noticed over the past few days the antics of a small bird, possible a Sparrow (greyish with white wing bars).
It perches on a branch near to the Berlingo and spends hours on and off flittering between that and the darkened rear right window of the car. After each hovver it returns to its perch.
I set up the tripod and camera on the terrasse and it ran for 13 minutes before the batteries ran out, but didn't catch him, perhaps my presence put him off for a while.
Then with new batteries I lurked inside with camera at the ready.
These are the results. Not good at all because I am shooting through a window which is not clean, partly due to dog noses but also as our defence against bird strikes so I can't zoom in for a closer look.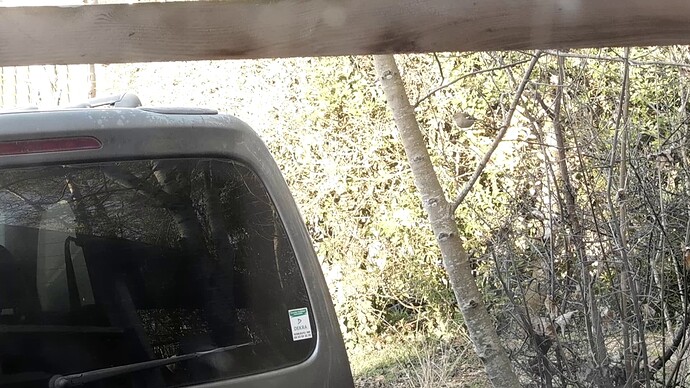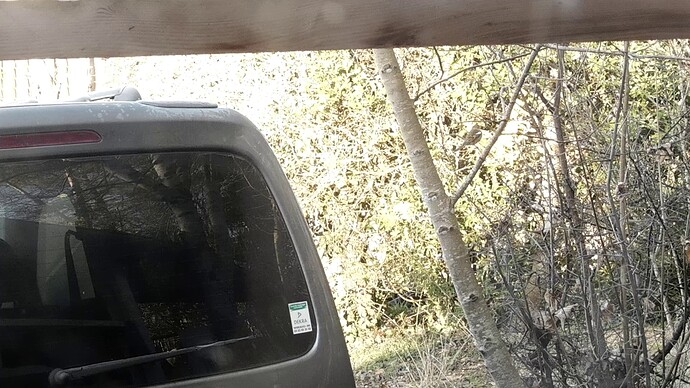 Any ideas as to what he is up to? The only thing I can think of is that he can see his reflection in the dark glass. Before towing the caravan in my early dog transporting days I used to sleep in the car with my passengers.