Hello everyone,
I've received a form for taxe d'habitation. I'm not quite sure how to complete the form. Would anyone be able to help me? I've attached a photograph of the form.
In the first box with the previous owner's details, should I fill out the form as indicated in red and then fill out the box below with my details? The property is vacant for the majority of the year and relatively unfurnished. The property requires renovating. I'm not sure whether to indicate that the property is my second home (as I live in the UK), or to tick the box that says the property is unfurnished and vacant?
I've also attached the second page of the letter, which details the different levels of tax applicable. I'd appreciate any help.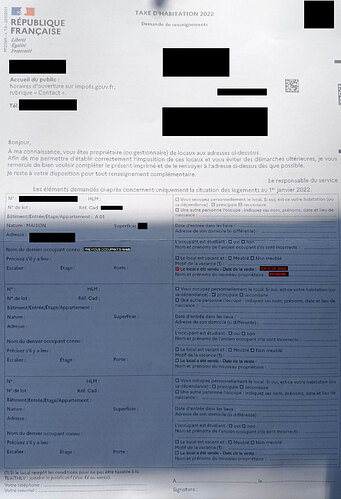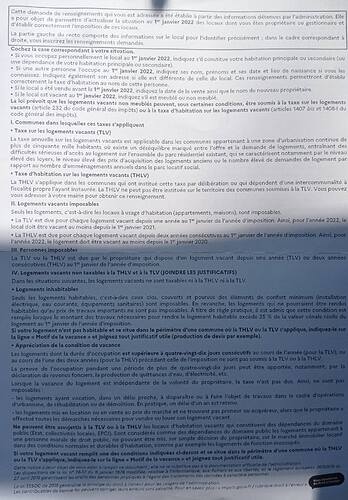 Thank you,