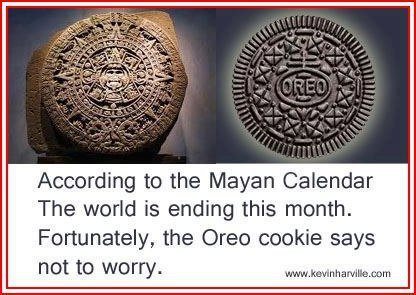 We've all been hearing about the end of the world on 21st December. Although we are just an hour from Bugarach, I suspect that the alien spaceship, as it launches from the bowels of Pic de Bugarach, will not have strong enough traction signals to "beam us up, Scotty". So we have decided that as tomorrow night (Thursday) is our last dinner, we are going to have a really good slap-up meal.
For aperitifs, we are going to have a nice Blanquette from Limoux (which is only 35 minutes from Bugarach), followed by smoked salmon salad.
Main course will be fillet steak, accompanied by stir-fried mushrooms and onions, and baked potato filled with creme fraiche (no need to worry about the diet, is there?).
Cheeseboard - usual nice blend of hard and soft cheeses garnished with luscious grapes and ripe pear.
Dessert - can't agree but might eat some of the Buche de Noel - won't need it for Christmas dinner, eh?
All will be washed down with some nice wine produced here in the Corbieres, and a little Armagnac as a digestif.
What would your last meal be?