One could, and there's a variety of routes, but I don't. Fell several metres last year while retrieving some washing, left a lot of skin and some flesh on the schist and spent the second half of the year recovering.
Couldn't wear fell boots for months because of deep gashes in both ankles.
Moral: don't try to combine laundry and outward bounding.
Think I'd have preferred to have fallen on your territory, those boulders look a lot smoother…
They're just as hard, even if they're rounded, and granite, so sliding down is ill-advised, as I too, have found out to my cost

That said, the huge advantage of granite is how well my climbing shoes adhere to the rock, reminds me of my youth in the Peak district climbing gritstone. Most of the local outcrops around here are granite, or trachyandesite, with the odd basalt columnar formations thrown in for good measure.
If that's the shed at the bottom of your garden, it's a very impressive one…
We wake up to this view, but the chateau only see's our humble abode!
When is it a good time to take a wisteria cutting?
Your wisteria is out already ! Jealous !!
It always starts early and some flowers come before the leaves. My neighbour has two that start much later. It will now stay in flower until late autumn.
I can see three chateaux from my garden but only during the winter. They are all beginning to disappear behind the new leaves.
If the chateaux aren't yours, that may be for the best - horribly expensive to maintain!
Instead, just enjoy for free their beauty…
Nice to see the moon photos…


For me… gazing at a full moon is always magical… and calming.
I did manage to get these 2 also: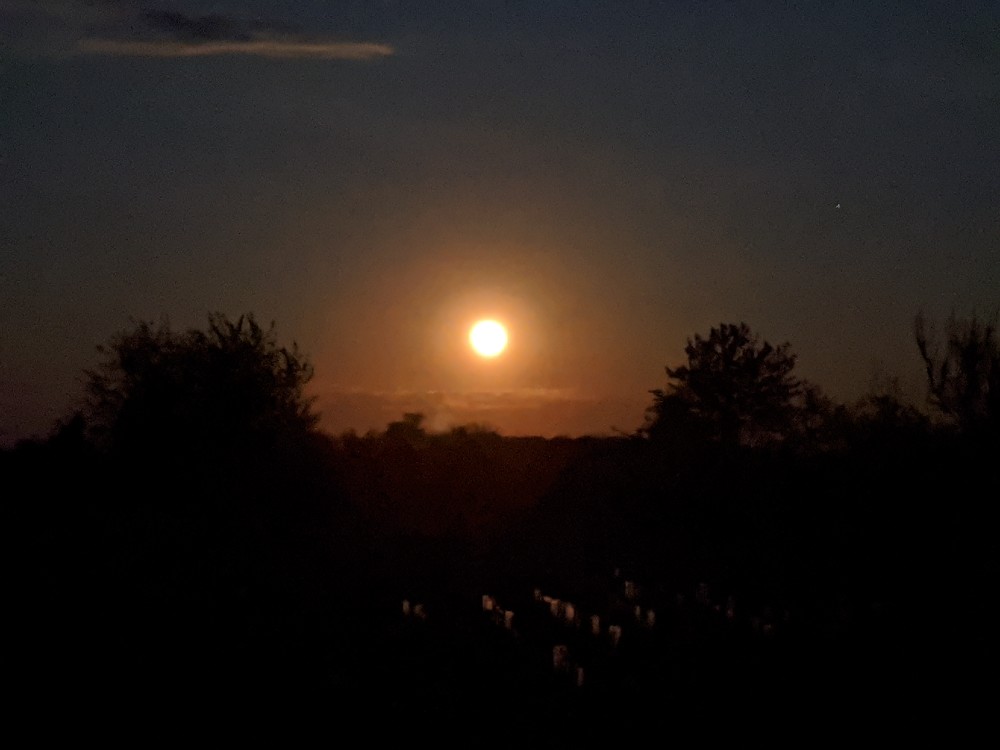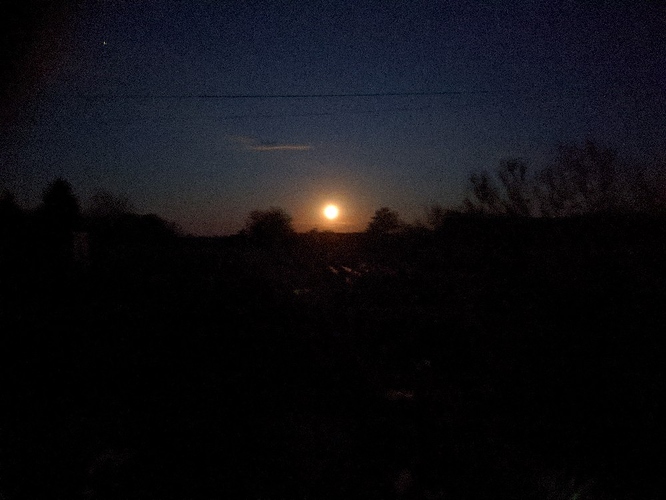 The moon was stunning last night, I a hoping for the same tonight.