Saw this on facebook and it made me smile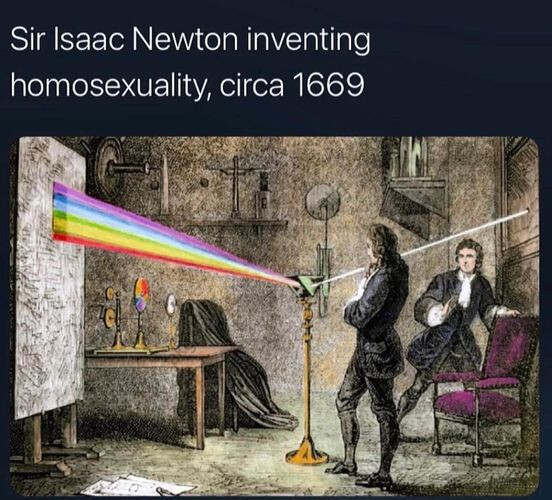 I thought the famous scientist had a commission to design the record sleeve for Dark Side of the Moon.
Very topical at the moment of course…
You'd hope that these people were all mocking the idiocy of those who rally against the evil woke agenda but given where we're at with the right churning out headlines spewing lies to invoke a culture war, I don't think we can take that for granted anymore…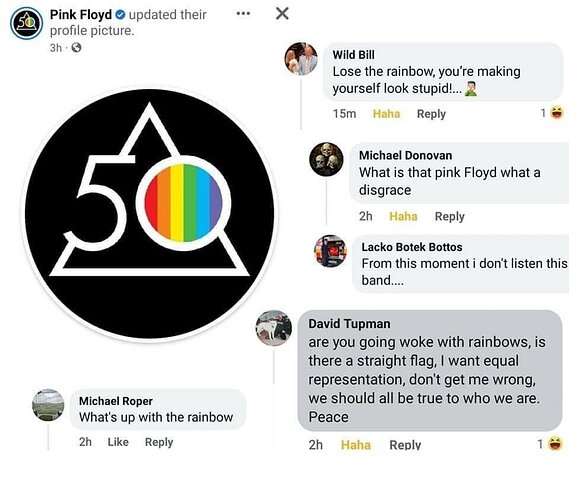 I shouldn't be shocked by these comments but I am. How sad that in 2023 people continue to hold such views.
It's also a good illustration of change in use of words and symbols - some of which may bring feelings of loss and antipathy.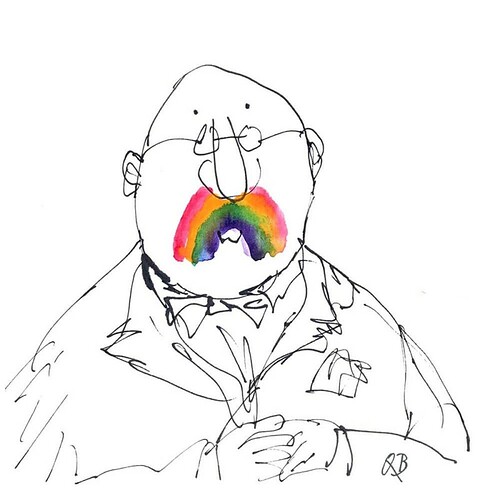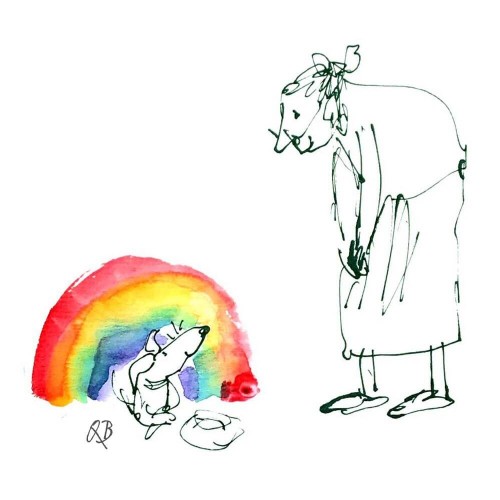 Sir Quentin Blake
(These were actually done during the Covid lockdown to inspire hope. I suppose that probably always is the point of a rainbow)
https://www.quentinblake.com/news/quentin-creates-portable-rainbows-free-e-cards
Well he was considered to be asexual with Asperger's, so he was definitely on a couple of spectra

I sincerely hope that sanity will return soon… and we will get back into our fun activities…
I used to sing The Rainbow Song with kids at our local school… then work through the colours in French and English… as they completed their pictures…
Surely no-one will make any comment other than (hopefully) "oh that's lovely…" ???
(EDIT: I'm thinking of family/carers etc… who will hopefully not take things amiss…)
Ha ha… I was thinking more of parents/carers etc… who will see the pictures which the kids take home with them…