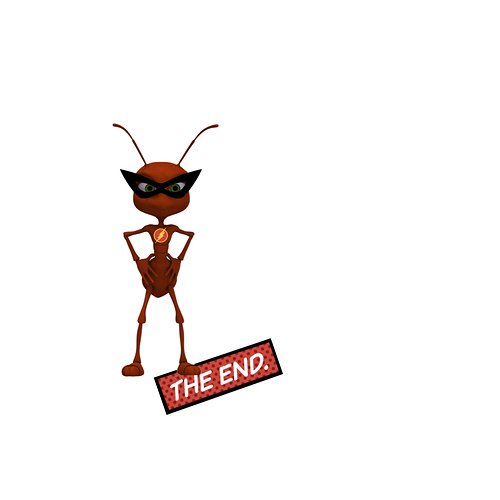 Hi,
Just to be clear - no actual Ants were harmed in the making of this post.
OK, Allow me to dive in…
Saying things to yourself like -
I'm useless
I'm always late
I'm not intelligent enough
I just can't do this
You get the idea.
Studies have shown that increased levels of Automatic Negative Thoughts lead to depression.
However, the good news is - we can combat this by being Mindful and having Self-awareness and positive self-talk.
So if you hear yourself saying these negative things, just change the sentences around.
I am giving it ago
I am challenged with time, but I'm working on it
I can learn every day
I find this challenging, but with practice, I will get better.
Even writing them makes me feel better.
Also, meditation helps on so many levels, and one major benefit of meditation is reducing stress. Another is awareness and being in the present moment.
You see, if we are continually thinking about the future, we tend to become overwhelmed. Then if we think about the past, we get anxious.
So when we are present in the moment, we tend to be calm.
Sounds ideal!
Let's get back to those ANTS.
Automatic Negative Thoughts
If you knew that the mind eavesdrops on every word and thought, then it makes sense to send positive messages it's way.
Imagine this -
Every time you think a negative thought about yourself, just picture a scenario whereby that inner voice is actually a real person standing or sitting next to you. Better still, that person is your best mate.
You're sitting on the sofa with your bestie, and every time you say something your mate says;
'Oh, shut up your stupid, what a stupid idea.'
Or your working at your computer and your mate says over your shoulder;
'You idiot you don't do it that way, why are you so stupid?'
Chances are high; you might not be mates for too long.
So if you wouldn't say this to your bestie, then why should it be OK for you to say it yourself? But we do so often.
How about this when you come out with a negative thought or comment.
Add the word 'Yet' at the end.
I can't do this - yet
I don't understand how to - yet
It takes the stress out of the sentence and allows the brain to accept that what you have just said is not definitive - After all, there's always room for improvement.
Also, try changing the voice in your head to sound like someone who's just inhaled a balloon full of helium. Or, in the voice of Mickey Mouse or Donald Duck.
Let me know how that goes.
All the best,
Michele