Saturday morning, the sky was cloudless after endless dreary wet weekends. Breakfast on the terrace, looking at the woods' reflections on the surface of the Lot. Then for the first time this year, delivering some paintings to a gallery for an exhibition. Then on to Figeac for the market and a demi in the square. Meeting friends for lunch in open air resto shaded by vines, the place was packed, with people leaning across tables talking enthusiastically and showing each other the dresses they'd just bought from the newly opened shops (well the women at least!). The local triple bis was also much in evidence (us older diners are vaxed and the younger ones think they're immortal). Began with glass of fluorescent yellow Salers, then over the next three and a half hours, the pichets and courses came and went.
Was very much put in mind of Renoir's Le déjeuner des canotiers.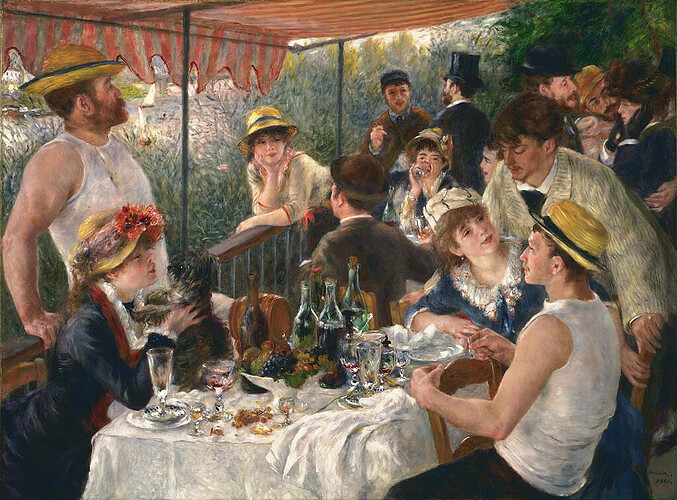 And remembered why we chose to live in the south of France!