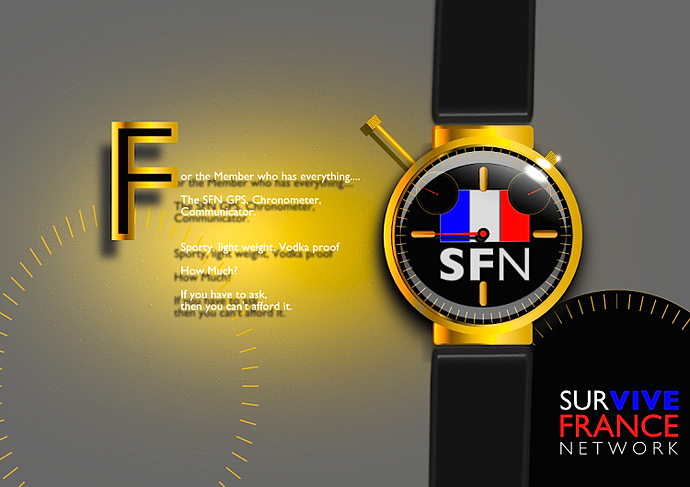 There I was, tapping away @ the Mac... having just discovered this graphic, which I had done for fun sometime back. At the same time this image appeared on my screen, I overheard a report on Sky news... something about the sales of wrist watches dropping globally, due in principal, to the advent of mobile phones globally. Well you can see that... same thing happened to Paraffin* lamps when 'leccy came in... ( not including you Northerners who rely on wood and dripping )
I wore a gold pocket watch as a teen ( went well with the waistcoat not wishing to be fobbed off on the fashion front ) but I can say with all honesty I haven't had a hand job in years.
Probably got draw full of broken ones, along with a draw full of soddin' phones that don't work, or probably do work, but we can't find the soddin' charger. Probably got a draw full of chargers, but can't find the soddin' drawer.. you know how it is.
Nope, haven't worn one for years, partly 'cos I had a serious rock and roll accident sometime back, nearly lost an arm...the resultiant scarring has left my wrist übersensitive to the touch. Actually, I don't sport any bodily adornments, tatts, hats, catskin mufflers. At best a hint of eye shadow...Oh and my crucifix... for the little baby Jesus.
Of course I did some extensive research before putting finger to key... and came up with this, which I think dictates that in certain areas, quality watches are storming out as investments, fashion statements, or whatever...at least I think it's what it says, the dweeb had writ a boat road of stats..I got bored.
If anything I'm surprised we're not all wearin' 'the Dan Dare wrist Communicator' I believe there is such a device already in production. Beam me up!
So, Straw Pôle time. I, bereft of fone and tick tock, cannot tell the time without asking a Gendarme... I'm hip about time... I just tell the time by the Sun... or any other newspaper's forecast. I am never late tho'...I have a technique, counting in elephants, One elephant Two...etc. after many years, you learn to count in your head... and find that you are accurate to within a nano second. So if I'm asked "what time is it?" I can say assuredly 'It's 1,074,056,984,083"... get few weird looks!
Well, are you a carrier? carry a sundial? egg timer? check the time on your Siri activated iphone 10s? OK ya? Does time exist... relatively speaking?
Answers on the back of a Rolex please.
The Time Lord
* they don't sell Paraffin in Boots anymore..Why?