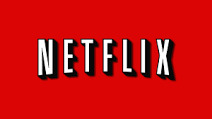 Since we moved to France we've found that we don't tend to watch that much TV, I used to buy box sets of my favourite TV series but then we discovered Netflix. I'm very happy that tonight House of Cards returns for the fourth series.
I'm also in the middle of watching Suits with the hubby and Pretty Little Liars when I'm on my own.
I'm interested to find out more decent series though to line up. In the past we've liked Grays Anatomy, House, The West Wing, House of Cards, ER and I've liked Desparate Housewives, Devious Maids, Revenge & Downton Abbey.
I can't do anything too dark and sinister - no evil drug gangs etc as it gives me nightmares! Seriously!
So my question is can you recommend any series and what is on your viewing list?