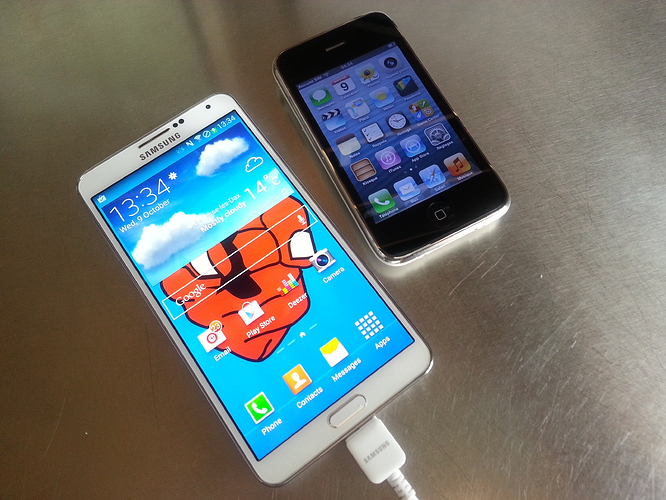 I've just upgraded our mobiles. We've had iPhones for the last three years and they have been great, although with every update to the OS they got a little bit slower. But that's not the reason we didn't replace them with the new iPhone though.
For me the new iPhone is just too small; most of my time spent on the phone outside of the house isn't for making phone calls, it's for all those other things that one usually associates with using your laptop or desktop computer.
So for that reason we've gone super size with the Samsung Galaxy Note which means we are now using Android and the Google Play store.
I've found some fantastically useful apps so far, and most of them for free, so my question to you is, what are the best apps you have on your phone? Let's not restrict this to Android- let's make it any phone, any app for any purpose...
What are your recommendations?
Thanks!