I'd get it pointed asap


We own a bit of it, the bit where the pot of gold is, still diggin'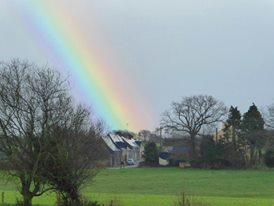 Lovely bit of reclamation Jane


Hi Paul,
thanks for the comments. When I uploaded it, there was a YouTube option to stabilise the image.
It was my first drone flight and my first go at video editing so there is much room for improvement on both fronts!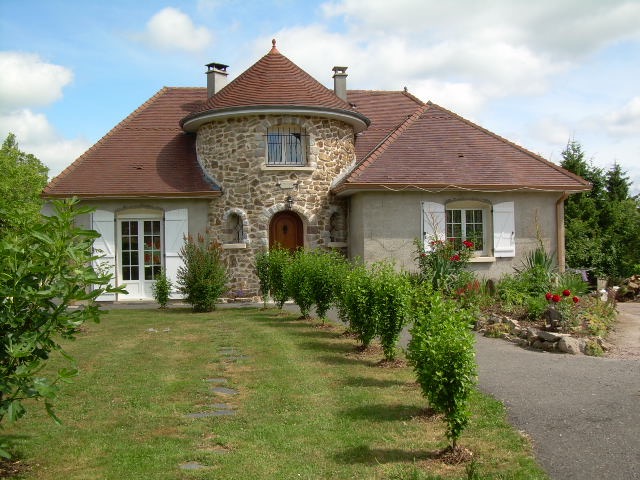 This is ours, fell in love with the outside and was inevitable we were going to buy it

but you can't just open the bck door and let the little ones or the pets into the garden…
what drone do you have peter.
How do you know that Pam? perhaps we can't see an efficient fence

My apologies Pam, I thought you were referring to Sue Rawlings house, previous post to yours

That would be true Pam if our little ones were not all well into their 40s and traffic-savvy! We used to have dogs in Africa and they preferred an outside life at all times and in all seasons and cats in UK who were of a similar disposition, but slept indoors, and had their own key.
Our home was once a bar-restaurant and chambres-d'hôtes serving à local railway station that closed in the 1930s, so has never been much suited to the needs of children. The owners also ran a charretier business, there are still heavy tethering rings on the outside walls for the horses.
I guess we all make choices dependent on lifestyle…for me the outside of my home for my Border Collies was far more important than the inside for me…my kids are adults…2 of them with their own kids and all still in UK…My home is not much to look at but is a tardis inside…have to say though that this year is the first year in their lives that I have ever had to pay attention to their claws…had to give myself a hasty tutorial in how to trim nails… x

have to ageree. my house is just dogs dogs and dogs. its the focus here. we all love our homes, im very proud of my home and show it to everyone who wants to see it, but I show enough of my place on my live feeds but I am not about to share photos on the forums though.
Totally in agreement Harry…I've got lots of photos of my home from before the first time I ever came here to view it and hundreds since I moved in…over 200 years old but you would never guess from the outside…it only ever mattered to me that my Collies would love it and I had space enough to put my man in England and my kids up for a week or so when they come to visit…x

the rest of the time you just have the odd french man popping round to sell you who knows what…
Totally random harry…lol…I've not yet been navigated to buy anything from random strangers turning up on my driveway…x

This for me is the winner of all. So cosy so beautiful, it looks like a picture on a jigsaw puzzle, ooohhhh I can see why you chose it !! Very pretty

It's a Hubsan H501S…cost about 260 euros.
cool im currently saving up for a big one so I can use it to record the dog walks and stuff.
Im looking at this one as its got a flight time of 25 minutes and with packs can be extended to nearly an hour
although this one is better almosh 2400 altitude
Yup, same here. Sadly I still live in the UK but 20 years ago bought my little 2 up 2 down hovel with 2 core wiring, leky roof, not heating and windows all rotten, but…it has half an acre. I can always fix up the house and build on, but I can't tack extra land on. I want to be able to sit by the back door and watch the chickens, have the cats and dogs come in and out as they please, while my dinner cooks. Having a bit of garden across a main road which I wouldn't really be able to use unless I put animals on leads and looked for a gap in traffic would not suit me and I don't need a house with more rooms than I need to use on a daily basis, but we are all different. Since I prefer to be outdoors gardening and doing the animals, the house is of much less important than the land. Frankly a couple of acres with a caravan would suit me fine as long as there was a barn and substantial buildings for storing tools and livetock


Sadly for me, I can't see me ever getting to France now. I'm too old to do it alone.
Never say never Pam


I am a realist Bill. The chances of me being paid enough money for my little hovel; to live on for the rest of my life after buying a home in France is slim to none. The chances of me winning the lottery is zero (I don't do the lottery), so I'd say that 'never' was a realistic guess.