You'd have thought getting a wheelchair would be a sad day, but it's turned out to be awesome. This is because wheelchairs are absolutely feckin wonderful inventions and should be free for anyone who needs one.
Oh... ang on a mo....they are.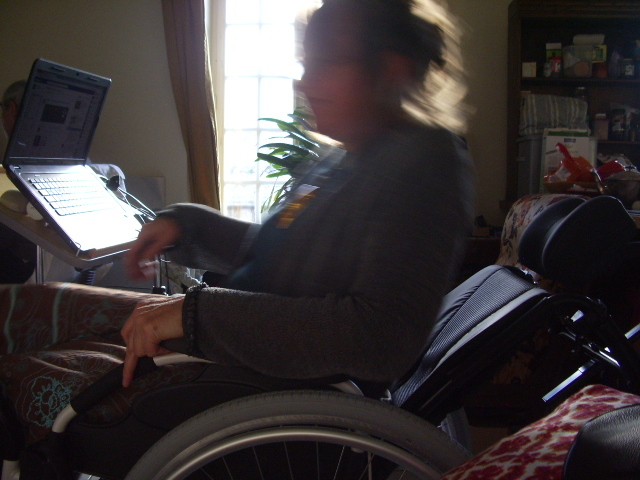 I keep getting in and out of it, adjusting the headrest makes me squeal with delight and have already sung to it and stroked it adoringly. The cat is sulking. The OH is singing as we speak, he has a bad knee and will very likely be borrowing it at some point.
Not sure why it took me so long to acquire this bit of techno wizardry. Even less sure why it took so long to realise that really, all I had to do was ask my GP for an ordannance. 2 years after giving up the artisan work, I feel great. I have an appointment on thursday for the dreadful adversaries, "Pole Emploi/CAP emploi," to ask them to fund me for a french language intensive 5 month university course. I have my sights set on a graphics degree and/or a job with Greenpeace france doing street PR.
If they say no I shall run them down with my wheelchair.
Anyone got any wheelchair stories?
x Jo