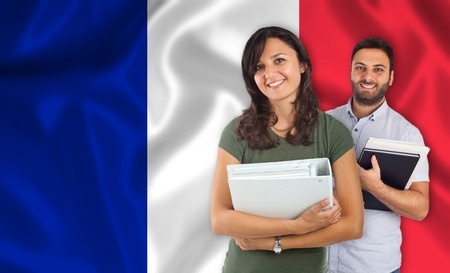 Ask any expat what they find hardest about living in France and the answer is invariably the same, dealing with the dreaded French administration. Ask them what is the one most stressful thing when it comes to French form filling and time and time again, the response will be the same, getting a Carte Vitale. Like most expats, I've had my fair share of dealing with official government departments and I can honestly say that on more than one occasion I've been close to breaking point when trying to sort out health cover issues. It took me nearly three years of letter writing and general hassle to get my daughter issued with her own Carte Vitale (and this was despite her having been in the system for the last decade) so if there's any way to avoid the pain of going through this process, then I'm sure I won't be the only person who's eager to hear about it!

So I'm sure you'll be delighted to know that there is now way to deal with French administration without tearing your hair out… SFN member John Dislins has recently launched Please Help a bespoke trouble shooting service for English speakers in France. The idea behind Please Help is quite simple. They will deal with all the things that you don't want to. As John explains, "My professional background is problem solving and trouble shooting and I've worked for some of the biggest companies in France as a project manager. When we moved to France in 2008, we moved several times and despite being bi-lingual, I quickly realised that getting healthcare and social security cover sorted can be hugely complicated. I was born in Belgium and lived in both France and the UK when I was growing up so I have a foot in both camps but when I came to live here I saw that the problems are often not just caused by the language issue. People can be perfectly able to speak French but still find the French system too complex to deal with. And this can be incredibly frustrating. You need to keep a level head which you can't always do if you are personally involved!"

John decided to start PleaseHelp to use the skills that he has as a consultant to help people facing these kind of problems. Getting Carte Vitale issues sorted is a big part of the workload but John finds that he and his team also spend a lot of time advising French residents on employment, pension and family problems. He and his partner Nicky have six children between them, the older children were born in the UK and the younger ones in France so they are all too familiar with the paperwork involved. John says he specialises in "helping people to get what they are entitled to' and that as far as the infamous Carte Vitale's are concerned, "providing people have the right to one, I have been known to complete the process and obtain the card within 30 days. I know exactly what is needed to obtain the card and will supply all the required information in the correct formats, thus fast-tracking the process and preventing any delays."

John is keen that the service should be affordable with no hidden charges so he has created a simple pricing structure where clients can have a monthly contract for as little as 30€. This will cover things like company set up and creation, dealing with official paperwork or simply canceling a mobile phone contract. He also prides himself on providing a very fast turn around. He explains "We have a facility to flag queries as being 'urgent' on the contact form. These can then be prioritised according to need. For example, last week I had a client who needed his health cover sorting ASAP as he had a hospital visit scheduled. I was able to get his attestation and fax it directly to the hospital admissions department. We have a massive database of FAQ's which means that my team can offer a very fast response."

Pleasehelp.fr can provide court approved translations - €45 for (1 page) birth or marriage certificates - less still for pre-translated documents; other languages are available upon request. John is also happy to help organise any kind of travel arrangements which is a real bonus for those of us who don't particularly enjoy speaking French on the phone.
So if you need to book a taxi, phone a medical specialist, get a Carte Vitale or have any other administrative issues to tackle, why not give John a call and see if he can help?