pain au chocolat ou pain au raisin?
Definitely Pain au Raisin - I am delighted as I have found this that the small épicerie in our village sells excellent ones so long as you are there before 8am. The ones from our boulangerie are not as good.
Pain au chocolat… c'est une chocolatine, bordel !



both…


pain chocolat dimanche petit-déjeuner pain au raisin samedi et dimanche onze heures avec la café noir

I've graduated to suisses, when I can find good ones, which have a layer of custard as well as the chocolate.
I nearly gave up shopping in my Leclerc when they stopped doing the toasted-flaked-almond-covered chocolate and almond-frangipane-filled croissants they used to do. In true France customer service style, as a customer I was never able to obtain an explanation as to why they suddenly stopped these. It was a tragedy.
the French cinemas are full of those

Neither, croissants for me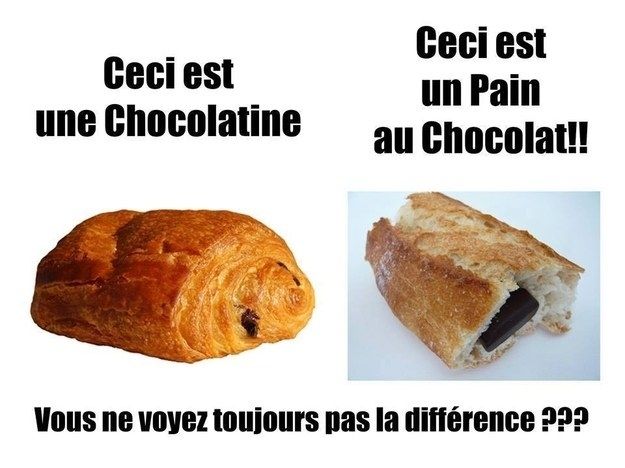 Pain au chocolat is a bread roll with chocolate stuffed in it. Chocolatine is a pastry with chocolate. It's really not that complicated.



The best chocolatine can be found in Argèles-Gazost but I personally prefer a brioche or a croissant. I can't stand pain au raisons. Dans les Hautes-Pyrénées, on s'arrache la meilleure chocolatine du monde - ladepeche.fr
I can't speak for other departments but nobody in the whole of the Var knows that, all 1.076 million of us

Ah, northerners…come down to the South West @John_Scully, we'll show you how it's done…and yes anything above Toulouse is the North as far as we are concerned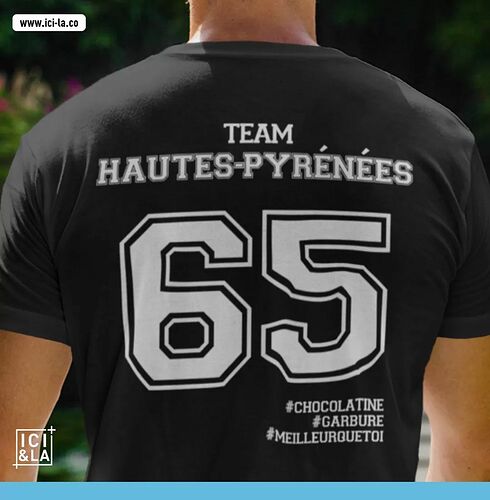 I'm five hours east of Toulouse Damaris. I'll just put your pain o'choc aberration down to you speaking Occitan and not French

Pffff that's my childhood goûter you're dissing

Anything above the Massif des Maures is the North I think you'll find

I suspect it's the local dialect that's done the real damage. I scored 20/20 in the 'tu sais que tu viennes de la Bigorre quand…' test


But on the other hand… Chocolatine, Chocolatine, Chocolatine!!!



Yes @vero , you are quite right.
@John_Scully you are from the North. I'm very sorry but you are welcome here. Our chocolatine conversion therapy is both effective and 'gourmand'.


Raisin for me/us. But not for breakfast, 2 petits cafes are essential to start me off, with one small slice of toasted wholemeal bread with butter and marmalade.
But for pudding, after dinner in the evening, I buy raisins and Suisse and half them for each of us. We alternate them. I have mine with creme anglaises, cream or ice cream. Herself has them with her prescribed Fortimel drinks.

Oh no, I'm within spitting distance of the Massif des Maures and can nip over the top anytime I feel like making sand castles or buying candy floss. Those south of me live in a traffic jam from May to October

My bestest friend

lives in Rayol-Canadel. The only way to get to see him during the summer is to drive over a glorified goat track called La Mole.

One sneeze and you're over the edge.