News
Next week, Zone Bébé will take delivery of a small selection of Bobux summer styles.
Bobux shoes are soft non-slip suede leather soled and first shoes with split and fully flexible rubber soles. They are the only company featuring Eco-Leather™.

Criteria for Ecological leather:

• Chrome(VI) free leather.

• No Azo dyes - banned under EU directive 2002/61EC.

• No presence of heavy metals (Tested to DIN EN ISO 105-E04)

• All tanning agents and dye colors are water based

Here are two more models that will be in stock: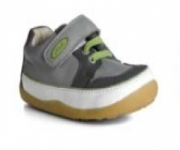 As well, we will take delivery of a small selection of Bolas.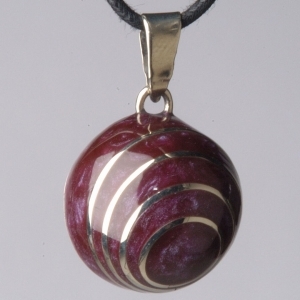 The Mexican bola or pregnancy chime is a pretty and original necklace for pregnant women. Inside the bola, a tiny sort of xylophone is welded, on which a little ball 'dances' around. Human hearing develops during the last three months of pregnancy and a baby can hear and recognise sounds in the womb. By wearing the ball regularly, low on the belly, the baby will grow familiar with the chiming sound of the bell. The baby will experience the special sound as soothing, both before and after birth.

How to care for your clothes
Have you ever been in the situation when the wash cycle is finished, the lovely woollen blanket comes out looking like a dish rag?  Here is a nifty little list courtesy of Textile Industry Affairs, that explains the possible washing symbols and what they mean. (Click on the logo for the hyperlink.) The nice thing is, it is for both English and American use...
Fairtrade Fortnight 2 more days...
Until the 13th March 2011 it is still the Fairtrade Foundation's annual awareness raising campaign to promote the difference that Fairtrade makes to millions of people in developing countries.
The ranges of sense organics and Piccalilly are Fairtrade certified and 100% super soft GOTS certified organic cotton, perfect for baby. Have a look at the fab range. (Click on the logo for the hyperlink.)
To celebrate Fairtrade Fortnight Zone Bébé is offering an essential care organic soothing salve nappy balm for free (worth 7.00€) with every order over 60€. Just until Sunday evening… (Click on the logo for the hyperlink.)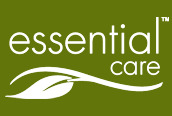 Have a wonderful week, maybe spring will arrive after all…
Claudia/Zone Bébé
www.zonebebe.fr
Le bio for bébés et mamans