Today's newsletter follows with another supplier profile – essential care.
Over the last few weeks, there have been a few small promotions with essential care, so let's get to know what is behind this company, what they are about and what they stand for.

Essential care's hand-made organic skin care products are free from parabens, phthalates, artificial fragrance, petroleum, mineral oil, glycols, SLS and all other potentially toxic chemicals, and all products are Soil Association1 certified.

Much of their range is now packaged in 100% recycled UK-made bottles and jars (which used to be milk bottles in fact!).

The beauty of these products is that most of them can be used for alternative purposes. Read through their descriptions in order to get to know, how they can be used in addition to their original purpose. For example the 100% Organic Soothing Salve contains no essential oils (their use is not recommended on babies under 3 months) and is rich in emollient Shea butter and a special variety of soothing chamomile herb, so is ideal for use at every nappy change and for massage or cradle cap.

Great used on dry lips too - the ultimate multi tasker for busy mums!

More over Essential care have the first shampoo, certified by Soil Association!



So why not have a look at the products, you can find them here: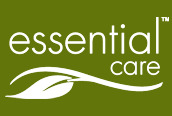 Also, why not add a small review on Zone Bébé if you have already used one of the products and let others know how you liked them.





Watch out in the next coming weeks, Zone Bébé will run a promotion with Essential care hand in hand with the Antibes Practice Baby massage workshops, for one purchased Organic Baby Massage Oil, there will be one free product.





Have a wonderful week and as usual, happy reading.







Claudia/Zone Bébé
Le bio for bébés et mamans
Essential care
Based in Suffolk, England, essential care is a small family team of Margaret, Colin and daughter Abi. They established the partnership Essential Care as a trademark and mail order company in 2003 to broaden the availability of Margaret's natural skincare.

The products have a longer history: Margaret began researching the formulations in the 1980s, after rekindling a lifelong passion for natural medicine by studying aromatherapy and herbal medicine. Motivated by the lack of products suitable for her own and her family's very sensitive and eczema-prone skin, she set about creating truly effective formulations, based only on organic herbs, plant oils and natural active ingredients that are compatible with the most sensitive skin.

The formulae and products, still hand-made by Margaret, are unique to essential care.

Essential care's philosophy is simple: all ingredients must have therapeutic value, as well as making the product a joy to use. They use herbs and essential oils in therapeutic concentrations for optimum benefit. Plant oils must be virgin and cold-pressed so that they have their full antioxidant vitamin-content intact, so as to actively nourish the skin and protect it from premature ageing. Their products are free from all potentially unhealthy synthetic chemicals.

Essential care will not compromise the quality and effectiveness of any of their unique products to cut costs. They continually source natural raw materials to offer their customers the best value for money, highest quality, organic, pure, and ethical products.

They support fair trade, natural farming methods and have an active commitment to the care of the environment. This encompasses organic certification of their products, choosing materials which are locally-sourced where possible, are from sustainable and renewable resources, free from chemical contaminants, and are either recycled or can be recycled safely.

All the ingredients they use, except for the emulsifier beeswax, are plant-derived. All Essential Care products are handmade in small batches to ensure maximum freshness. Their products are tested on a panel of willing human volunteers and NEVER on animals. They ensure that the raw materials suppliers follow the same policy.

Essential Care is a European leader in certified organic skincare. They are distributed in independent health stores and boutiques, pharmacies, department stores and luxury grocers in over 12 European countries. With over 60 products, they offer one of largest body care ranges certified to Soil Association organic standards.


1 Soil Association

Find more information on what the principles and standards are set by Soil Association.