We've used them as buffers to stop the outside recliners banging the wall… waste not, want not…
I use one of these, invert it for kneeling down jobs and the handles make it much easier to get back up off your knees
Yep, they're great. Bought one for MiLaw and later inherited it back…


Tried these. They fall to pieces pretty quicky.
I've gone belt 'n braces. Sometime ago Lidl had these for 5,99€.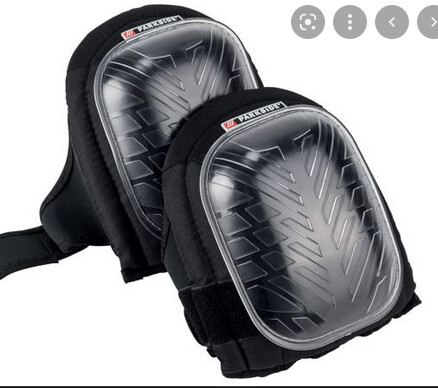 So that's Denise taken care of. Now all I need is a sky hook to get me up off the floor …

You need one of these
A block and tackle would be cheaper though.
yup. overpriced, used to be 1.99 and still overpriced.
but if you don't have the gardening type posted by @DrMarkH , which is my aspiration as it provides supprt to get up again, they're not bad at all.
Also very good for avoiding numb bum when walking anywhere then resting even in winter. I often pack one when flying in case of no seats somewhere, and in my backpack for hiking and also for bus stops waiting around cities as they weigh absolutely nothing. They do split though, but keep the pieces.
Aldi UK does a better version once a year or so - it's long vertical slats around the knee, very cushioning, flexible to fit the person and above all they stay put and don't float around.
Carhartt do trousers with internal knee pockets that allow pads to be inserted and others probably do too.
Very common on work trousers but you mess up the knees and they fabric wears quickly. External knee pads are much better.
They are, but they strap around the back of the knees, and I can find that a bit irritating/sore
I buy the Dewalt style, often from B&M in the Uk the straps are above and below the knee to alleviate that problem that some knee pads cause